Deadline: 25 February 2023
World Health Organization (WHO) is currently seeking applications from the eligible applicants for the post of Advisor, Alcohol and Psychoactive Drugs in Washington, D.C., United States. The duration of this post is 2 years.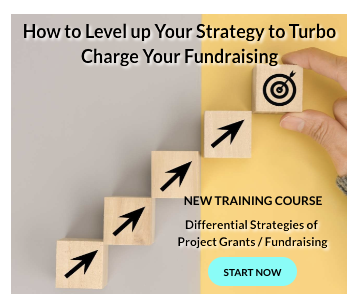 The primary role of WHO is to direct and coordinate international health within the United Nations system.
Key Job Responsibilities
The Advisor, Alcohol and Psychoactive Drugs will perform the following functions:
Provide technical and strategic advice and programmatic direction to Member States for the development of projects and activities, at the highest level of expertise, in the field of prevention and control of alcohol and psychoactive substances;
Represent the Organization at the different levels in the Region in the development of projects and norms in prevention and treatment of alcohol and drug use disorders;
Cooperate with Member States in the definition and implementation of policies, plans and programs for the prevention, treatment and rehabilitation of alcohol and psychoactive drug related problems;
Develop appropriate systems for the management of information concerning alcohol and psychoactive drug problems, and integrating this information into existing health surveillance information systems;
Design and carry out epidemiological and operational studies on prevention, control and treatment of alcohol and psychoactive drugs problems, in cooperation with national authorities;
Promote inter-country cooperation in the fields of program development and training, and education on alcohol and drug dependence through the identification of centers of excellence and the organization of a network of such centers oriented toward collaborative work;
Promote the financing of regional and country projects and assist the governments in the identification of projects, preparation of proposals, and conduct of evaluative activities of said projects;
Prepare and write proposals to mobilize international and national resources and voluntary contributions in support of regional and national programs;
Eligibility Criteria
Applicants must have:
University Degree in a health-related profession with a specialization in psychiatry or mental health or alcohol and psychoactive drugs policy and a master's degree in mental health, public health, alcohol and psychoactive drugs policy or field related to the functions of the post, from a recognized institution.
Doctoral degree would be an asset.
9 year's of combined national and international experience in the planning, management and implementation of alcohol and psychoactive drugs policies, services and programs.
Experience should include alcohol and psychoactive drugs policy formulation and implementation, restructuring of services and health management with a particular focus on alcohol and psychoactive drugs.
Very good knowledge of English or Spanish with working knowledge of the other language.
Knowledge of French and/or Portuguese would be an asset.
How to Apply
Applicants must submit their applications through online process.
For more information, visit WHO.