Deadline: 27 March 2019
United Nations International Children's Emergency Fund (UNICEF) is currently seeking applications from eligible applicants for the post of Health & Nutrition Officer in Asunción, Paraguay.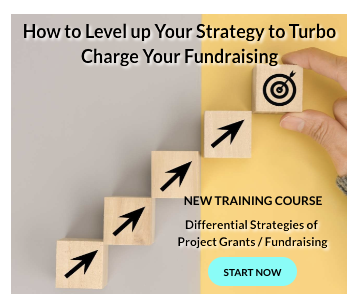 The Health & Nutrition Officer will provide professional technical assistance and support for programme/project design, planning, implementation, monitoring, evaluation, and administration of programme/project activities, including data analysis, progress reporting, knowledge networking and capacity building, in support of CO´s work plan and in alignment with the Health & Nutrition programme goals and strategy.
UNICEF works for a world in which every child has a fair chance in life.
Key Jobs Responsibilities
The Health & Nutrition Officer will perform following functions-
Assist in the preparation and periodic update of the Situation Analysis by compiling Health & Nutrition data, analysing and evaluating relevant information and providing the technical input required in a timely and accurate manner.
Draft chapters, prepares statistical data reports, and assists with preparation of sectoral inputs to the programme documents as required.
Consult and coordinate with partners to ensure the accuracy and the effectiveness of the documentation provided.
Ensure the accuracy and the effectiveness of the documentation provided.
Technical assistance is provided for the implementation of integrated Health & Nutrition approaches through participation and collaboration with internal and external partners.
Provide technical assistance for the integration of the Health & Nutrition programme with other sectors within the UNICEF Country office, particularly Health, Nutrition, CSD, HIV/AIDS, WASH, and programme Communication.
Support the improvement of programme delivery with an emphasis on the sustainability of interventions and community participation, taking into account human rights and cross-sectoral approaches to programming and community capacity development.
Assist in the development of the sectoral work plan and technical decisions as well as in the administration, implementation and monitoring of sectoral project activities.
Analyse data and information, and drafts progress reports; drafts changes in project work plans, as required.
Provide timely implementation and follow-up, including monitoring of UNICEF inputs, local conditions and resources, flow of supply and non-supply assistance, and project status to build on project efficiency and effectiveness.
Assist in the identification and selection of Health & Nutrition supplies and equipment.
Follow-up on delivery of cash assistance and liquidation of advances and proper planning, delivery and use of supply components of any project.
Ensure that activities are in accordance with plans of action. Records information on the utilization of resources and the distribution of supplies.
Keep close contacts with external counterparts, including those of the UN and national partners, in order to improve the ability to collect and disseminate relevant data, exchange information on programme/project development and implementation.
Share knowledge, information, experience and lessons learned.
Assist with partners to ensure that monitoring systems are properly designed, and that data collection and analysis from field visits are coordinated and standardised across programmes to feed into to programme performance monitoring.
Analyse monitoring data, and provides feed-forward or recommends adjustment as appropriate to ensure achievement of programme objectives.
Assist in the implementation of emergency preparedness plan relating to Health & Nutrition. In case of emergency, assists in monitoring and assessing the nature and extent of the emergency in the assigned area.
Eligibility Criteria
Applicants must have-
University degree in Public Health, Nutrition, Child Development, Water Sanitation, Public Administration, Social Policy, Social Development, Community Development, or other relevant disciplines.
2 years of professional work experience in planning, programming, implementation monitoring and evaluation of health programmes is required.
5 years of experience in all those areas of expertise would be desirable.
Professional work experience in a programme management function or a technical expert capacity in child survival & health care.
Field work experience and background/familiarity with Emergency.
Fluency in English and Spanish is required.
Knowledge of Guarani would be an asset.
Nationality of Paraguay.
How to Apply
Applicants must submit their applications through online process.
For more information, please visit UNICEF.