Deadline: 16 May 2016
World Health Organization (WHO) is currently seeking applications from the eligible applicants for the post of Medical Officer in Hanoi, Vietnam. The duration of this post is 1 year.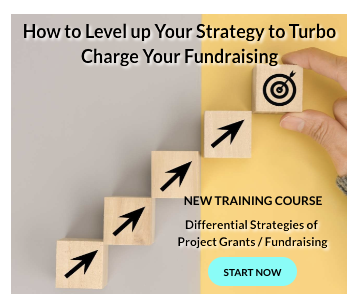 The primary role of WHO is to direct and coordinate international health within the United Nations' system.
Key Jobs Responsibilities
The Medical Officer will perform the following functions-
Lead in the policy development planning, management, implementation and evaluation of vaccine-preventable disease reduction programmes in Viet Nam, and in the epidemiological and operational aspects of the programme.
Collaborate with national officials, other agencies, organizations and private sectors on the policy development, planning, organization, project implementation, funding proposals, contract negotiations and technical aspects of all activities related to vaccine-preventable diseases, and coordinates with external partners on the technical, financial and advocacy inputs into the immunization programme; collaborates with regional and field staff and national health officials through field visits, exchange of information, meetings in the implementation of EPI and revision of national plans of action.
Provide technical support and advice to strategy development, planning, management, monitoring and evaluation in implementing new vaccines and vaccine strategies added to the compendium of traditional EPI vaccines, and provides technical inputs to all other programmes administering vaccines; supports activities aiming to strengthen health services through immunization.
Supports strategy development, legislation, policy and guideline development, advocacy, planning, implementation and monitoring, in order to gain national and local political, civil society and media support and commitment towards reaching every child and mother with immunizations and other survival interventions, within the decentralized context of the country.
Collaborate with national staff and WHO staff members in the implementation of EPI programme components such as epidemiological surveys, and programme reviews at all levels, especially for poliomyelitis eradication, measles elimination and Hepatitis B control programme.
Participate in the activities of the Immunization Safety Programme and to achieve the Regional goal.
Eligibility Criteria
Applicants must have-
University degree in Medicine from a recognized medical university with postgraduate degree in public health or epidemiology is essential.
Post-graduate training in preventive medicine an advantage.
More than 10 years of experience in development of health programmes related to communicable diseases, including international experience in advisory and/or teaching capacity in communicable disease control is essential.
Experience in Expanded Programme on Immunization (EPI) and working experience in developing countries an advantage.
Sound knowledge in planning, implementation and evaluation of communicable diseases control programmes.
Broad knowledge of public health issues and priorities relevant to Viet Nam is desirable.
Written and spoken fluency in English is essential.
Working knowledge of other UN languages is an advantage.
How to Apply
Applicants must submit their applications through online process.
For more information, please visit WHO.