Deadline: 21 May 2016
United Nations Children's Fund (UNICEF) is currently seeking applications from eligible applicants for the post of Nutrition Specialist in Bamako, Mali.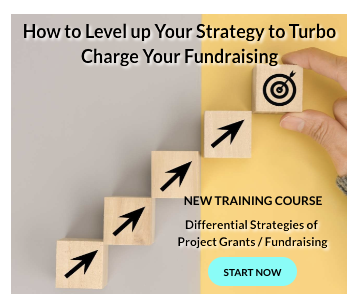 The Nutrition Specialist will be accountable for the development, planning, implementation, monitoring and evaluation of UNICEF's nutrition activities linked to preventing and treating acute malnutrition, with a particular focus on the Community-based management of acute malnutrition approach.
UNICEF works for a world in which every child has a fair chance in life.
Key Job Responsibilities
The Nutrition Specialist will perform the following functions-
Provide technical direction for the design, implementation, monitoring and evaluation of acute nutrition programme/projects, particularly Community-based Management of Acute Malnutrition (CMAM), to ensure achievement of objectives, introducing where necessary new approaches, methods and practices to ensure community participation and ownership of the nutrition problems and solutions.
Field visits to monitor programme implementation. Provide assistance to the field teams as requested and travel to the field to fill gaps as required.
Identify training needs of national health and nutrition staff in terms of acute malnutrition.
Provide technical support and backstopping to nutrition colleagues in Zonal offices on CMAM and support to Governmental authorities in order to advocate for the inclusion of UNICEF nutrition priorities within all levels of Government plan/initiatives, and participate in coordination meetings and follow up on CMAM program implementation of recommendations and agreements.
Identify supply needs for the UNICEF response and ensure timely supply release.
Facilitate partnership at national and regional level with WHO, WFP, and NGOs about acute malnutrition prevention and treatment activities, including emergency response plans and rapid nutrition assessments.
Review routine programme and survey data on nutrition and determine need for an in-depth nutritional assessments, surveys, and operational research studies.
Support coordination of acute nutrition treatment by providing leadership and ensuring strong participation in the Nutrition cluster, Nutrition Thematic Working Group, and other coordination fora.
Eligibility Criteria
Applicants must have-
Advanced university degree in Health, Nutrition, or related technical field.
University degree (Bachelor level) in the fields above, with additional two years of relevant work experience, may be acceptable in lieu of an advanced degree.
Five years of progressively responsible professional work experience at the national and international levels in programme management, monitoring and evaluation, in a related field.
Experience in nutrition programme coordination, preferably in emergency, development and transition contexts.
Experience working with government agencies, local authorities, international organizations, NGOs and communities in the field of Nutrition in emergency context. Field work experience preferable.
Fluency in French and English required.
How to Apply
Applicants must submit their applications through online process.
For more information, please visit UNICEF.