Deadline: 13 February 2023
World Health Organization (WHO) is currently seeking applications from the eligible applicants for the post of Regional Evaluation Officer in Manila, Philippines. The duration of this post is 2 years.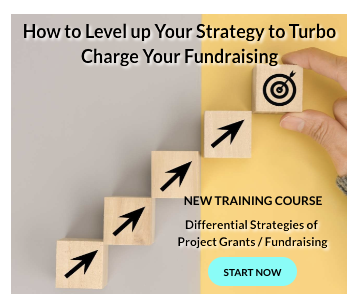 The primary role of WHO is to direct and coordinate international health within the United Nations system.
Key Job Responsibilities
The Regional Evaluation Officer will perform the following functions:
Facilitate the development and implementation of regional and country evaluation workplans, including budget considerations, to ensure adequate evaluation coverage of the most salient topics in the Region.
Manage these plans and budgets to successful completion so that all evaluations are relevant, timely, credible and useful.
Provide overall technical and strategic leadership on evaluation issues in order to strengthen the evaluation functions, develop evaluation practice and foster an evaluation culture in the Region.
Design and conduct individual evaluations that are impartial, independent and credible and also manage evaluations carried out by external evaluation teams.
Apply Organization-wide quality assurance system to ensure that regional and country-level evaluations are conducted in accordance with the WHO Evaluation Policy (2018) and the revised United Nations Evaluation Group (UNEG) Norms and Standards for evaluation.
Contribute, together with other regional evaluation advisers and the WHO Evaluation Office, to strategies, approaches, guidance, procedures and tools for strengthening the evaluation functions and evaluation practice in the Organization.
Support corporate evaluations managed by the WHO Evaluation Office, through facilitation of data collection in the Region, liaison with key stakeholders in the Regional Office and with its partners and provision of technical and strategic inputs into these evaluations.
Eligibility Criteria
Applicants must have:
Advanced university degree in public health, social or natural sciences, international development, epidemiology or economics.
Professional evaluation qualification.
Minimum 7 year's of professional and progressive experience with international exposure in:

planning, conducting and managing mixed-method evaluations and/or reviews of programmes, thematic topics, policies, projects and other initiatives that are of high credibility and utility;
managing external evaluation teams in the conduct of these evaluations;
managing the process of ensuring stakeholders' positive and constructive engagement in, and receptivity to, evaluations; and
undertaking knowledge management to ensure dissemination and uptake.

Work experience with WHO at country and regional levels, or in another agency in the United Nations system.
Expert knowledge of written and spoken English.
How to Apply
Applicants must submit their applications through online process.
For more information, visit WHO.