Deadline: 20 March 2023
The United Nations Office for Project Services (UNOPS) is currently seeking applications from the eligible applicants for the post of Senior Programme Manager in Yangon, Myanmar.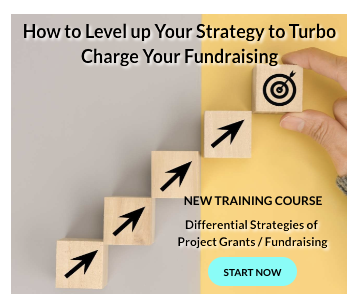 UNOPS mission is to serve people in need by expanding the ability of the United Nations, governments and other partners to manage projects, infrastructure, and procurement in a sustainable and efficient manner.
Key Job Responsibilities
The Senior Programme Manager will the following functions:
Leadership & strategic perspectives

Lead Myanmar Programme Unit and provide strategic/technical guidance in developing the grants to be suiting the context and its operations of the Global Fund Principal Recipient (PR) towards optimal performance.
Lead the policy development towards optimising the health system strengthening impact of the grants.
Advise the Programme Managers of National AIDS/TB and Malaria Programmes on policies, strategies, practices and procedures related to Global Fund grants.
Provide policy advice, process management and programme advisory support to stakeholders.
Continuously update his/her strategic knowledge of HIV & AIDS, TB & Malaria epidemics in Myanmar in order to analytically support the development of Performance Frameworks, work plans and budgets.

Coordination and programme management

Ensure Value for Money of UNOPS-Principal Recipient programmes.
Coordinate project activities with UNOPS SRs and with other development partners.
Participate in relevant technical meetings and develop professional networks amongst all stakeholders and maintain a detailed knowledge base of all relevant issues impacting public health, in the context of HIV, TB, Malaria and Health Systems Strengthening in Myanmar.
Coordinate with the Global Fund Country Team (GF CT) and ensure that programmatic and financial reports are compiled and submitted on time.
Collaborate with the PSM unit to finalise the HPMTs and get final specifications for all products at the time of procurements.
Collaborate with the Managed Cash Flow Unit in the development of work plans and in the regularly required update/amendment/training on the MCF SOPs.
Eligibility Criteria
Applicants must have:
Master's degree or equivalent – preferably in Health Sciences, Public Health, Epidemiology, or related area is required.
A Bachelor's Degree with a relevant combination of academic qualifications and 2 additional years experience may be accepted in lieu of the advanced university degree.
At least 7 years of progressive responsibility in programme management in Public Health with focus on planning, budgeting, implementation, monitoring and evaluation and coordination in a developing country is required.
Minimum 3 years' experience and expertise with proven record of accomplishment at a strategic level in Public Health programmes in either HIV, TB or Malaria is required.
Strong Monitoring and Evaluation experience, including experience in health data systems is required.
Prior experience working with donors/multi-donor funds is an asset.
Solid practical experience in Fund/Grant management is an asset.
Proven experience in providing policy advice would be an asset.
Previous work in a similar position with the UN or NGO system would be a major asset.
Experience with and/or knowledge of Myanmar and/or GFATM is an asset.
An in-depth understanding of national and international development issues related to HIV & AIDS, TB, Malaria, Health Systems Strengthening is an asset.
Prior experience and familiarity with the PR would be a significant asset.
Willingness to undertake field visits in difficult conditions.
Experience in the usage of computers and office software packages (MS Office 2007 and/or newer versions) is required.
Fluency in English is required.
How to Apply
Applicants must submit their applications through online process.
For more information, visit UNOPS.