Deadline: 21 May 2019
World Health Organization (WHO) is currently seeking applications from eligible applicants for the post of Specialist, Health Logistics in Panama City, Panama. The duration of this post is 2 years.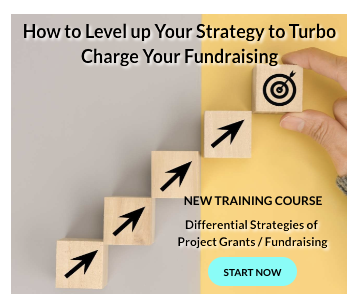 The primary role of WHO is to direct and coordinate international health within the United Nations system.
Key Jobs Responsibilities
The Specialist, Health Logistics will perform the following functions:
Provide technical support in logistics operations and in developing health logistics plans and tools; provide support for the operations and maintenance of the Pan-American Logistic network and other networks, before, during and after emergencies.
Participate in the development of operational emergency processes including providing technical and operational guidance and recommendations with respect to design, strategy, policies and training; coordinate and ensure efficient collaboration mechanisms between Operational Support & Logistics (OSL) units and Sub Regional and Country offices as well as external partners.
Provide support to health authorities in countries affected by health emergencies to guide their logistics plans in the health sector.
Carry out effective and efficient supply chain activities for emergency responses by supporting the coordination activities across Regional, Sub Regional and Country Offices.
Develop needs definition and specifications for requisition of logistics services from service providers and perform end-to-end follow-up of requisitions.
Develop terms of reference for roster of suppliers in a logistics database, to be available to all offices in the event of emergencies; proactively submit list of services required to support countries and respond to emergencies for sourcing and/or long term agreements with suppliers.
Participate in the standardization of services needed and specific requirements on emergencies.
Support the coordination of the work of the logistical teams for management of humanitarian supplies and health equipment and the pool of experts in health logistics as part of the Pan American Regional Health Emergency Response Team.
Manage the inventory of medicines, equipment and other supplies needed for emergencies and participate in the elaboration of the logistics training plan for the health logistic network in the region.
Maintain updated inventory of PAHO supplies located in the United Nations Humanitarian Regional Depot in Panama and ensure the appropriate and timely handling and shipping as required.
Provide support in estimating the basic stockpiles needed to respond to emergencies in the Americas.
Coordinate with the Health Logistics Specialist to maintain frequent contact with the Country Offices to ensure training in health logistics is in place and support establishment and maintenance of a reliable network among local authorities and customs officials within the Americas.
Prepare and submit regular reports on logistics emergency response activities to HQ management, donors and other stakeholders as necessary.
Ensure that an evaluation of the health logistics supplies is undertaken after the use of their services.
Disseminate the documentation for field solutions for health logistical management processes.
Ensure monitoring and evaluating processes and procedures are updated and refined to address ever-changing events.
Support the Health Logistics Specialist, to identify staffing needs and gaps to be addressed by the Unit Chief.
Participate in the implementation of PAHO response activities during disaster and public health emergencies, as required.
Perform other related responsibilities as assigned, including replacing and backstopping for others as required.
Eligibility Criteria
Applicants must have:
Bachelor's degree in logistics management, public or business administration, engineering or related field from a recognized university.
Certification in information management systems including training in logistics, transport or supply management and monitoring.
5 years of combined national and international experience in the field of health logistics operations and supply chain management in emergency, humanitarian or military actions, disaster management, logistics, administration or related field.
Very good knowledge of English or Spanish with a working knowledge of the other language.
Knowledge of French and/or Portuguese would be an asset.
Demonstrated ability to effectively use a computer and utilize software programs such as Microsoft Office Word, Excel, PowerPoint, SharePoint, and Outlook.
Other IT skills and knowledge of other software programs such as Work Day, Visio and Project will be an asset.
How to Apply
Applicants must submit their applications through online process.
For more information, please visit WHO.