Deadline: 31 May 2021
World Health Organization (WHO) is currently seeking applications from the eligible applicants for the post of Technical Officer (Emergency Preparedness & Response) in Belgrade, Serbia. The duration of this post is 1 year.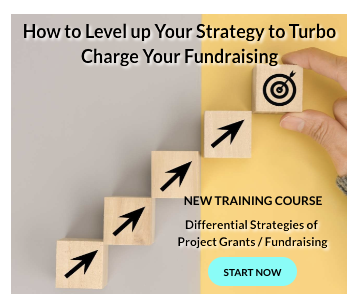 The primary role of WHO is to direct and coordinate international health within the United Nations system.
Key Job Responsibilities
The Technical Officer (Emergency Preparedness & Response) will perform the following functions:
Provide technical assistance and coordinate the development and implementation of country workplans in line with milestones and project deliverables, ensuring compliance with WHE's organization wide strategies for Country Health Emergency
Preparedness and Response & International Health Regulations.
Track the status of technical and financial support to country core capacities, the development of national action plans and the costing to prepare for, detect and mount a rapid and effective response to public health emergencies.
Support the provision of data and information required for any IHR-related documents to be presented to WHO Governing bodies, IHR Emergency Committee or an IHR Review Committee or an IHR technical consultation.
Provide guidance and training to national authorities to develop critical core capacities.
Support the implementation of policies, norms, standards and guidelines to support the development of critical core capacities for global health security.
Liaise on multi-disciplinary and cross-cutting approaches and activities with key partners, at the country level, to ensure the successful implementation, monitoring and evaluation of capacities in line with IHR (2005) requirements, as well as the identification of financing for country plans.
As and when required, support the assessment of the performance of national transport, tourism and mass gatherings capacity, the dissemination of practical guidelines, facilitate the effective implementation of national surveillance systems in accordance with IHR (2005) requirements.
Document best practices in all hazard emergency preparedness and response capacities and share with countries and WHO at all levels.
Eligibility Criteria
Applicants must have:
First level university degree in a health-related field or a Medical degree from an accredited/ recognized institute
Advanced level university degree (Masters level or above) in a health-related field.
Specialized training in epidemiology.
Specialized training in emergency/humanitarian response.
At least 5 year's of relevant experience in planning, developing and implementing health security, emergency, surveillance, disease control, and/or public health programmes.
Relevant experience with the inter-agency mechanisms used to coordinate international preparedness for and response to health emergencies, including those most relevant to coordination of health policy and action in health emergencies.
Relevant experience in the implementation of International Health Regulations (2005).
Relevant work experience in WHO, other UN agencies; experience working in relevant non-governmental or humanitarian organizations.
Experience in developing countries.
Expert knowledge of English.
Intermediate knowledge of other WHO languages.
How to Apply
Applicants must submit their applications through online process.
For more information, visit WHO.