Deadline: 20 August 2019
World Health Organization (WHO) is currently seeking applications from eligible applicants for the post of Technical Officer (Noncommunicable Diseases (NCD) Primary Prevention) in Libreville, Gabon. The duration of this post is 2 years.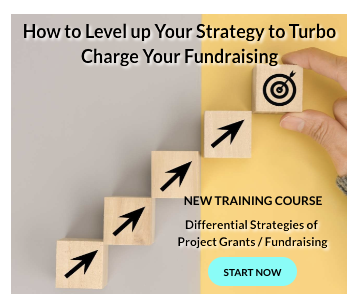 The primary role of WHO is to direct and coordinate international health within the United Nations system.
Key Jobs Responsibilities
The Technical Officer (NCD Primary Prevention) will perform following functions:
Collaborate with and technically support national officials and country staff to develop and implement national policies, strategies, programmes, and initiatives on Healthy Lifestyles, and the Prevention of Injuries and Violence.
Support countries to implement the WHO's Framework Convention for Tobacco Control (FCTC), global strategy for diet and physical activity, and UN Decade of Action on Road Safety.
Collaborate on, guide, and/or undertake NCD risk factors surveillance or operational research, monitoring, documenting and disseminating best practices and partners' experiences to scale-up or improve primary prevention of NCDs.
Guide planning and budgets, recruiting/contracting for medical and health-strategy advisors, and resource mobilization for Country Work plans in either Healthy Lifestyles, Prevention of Injuries and/ Or Violence to support their implementation at the regional and country levels.
Technically support and coordinate the development of country capacity building efforts in the promotion of Healthy Lifestyles, Prevention of Injuries and/ or Violence in the context of NCD prevention and control efforts, including developing training programmes for all categories of health personnel, including those at district and local levels.
Monitor and report progress made on implementation of Regional Committee, WHA, and UN resolutions and declarations on Tobacco control, unhealthy diet/physical inactivity, injuries and violence.
Perform other related responsibilities as assigned, including replacing and backstopping for others as required.
Eligibility Criteria
Applicants must have:
First University Degree in Public health or Public-health-related discipline or University degree in Social science or related discipline.
At least 5 year's experience in developing, managing and/or providing advisory services in for the control and elimination of NCDs through Primary Prevention, i.e., in Healthy Lifestyles, and/or the Prevention of Injuries and/or Violence within Public Health Programmes, at the international and national level of which at least 1 year should be at the international level.
Technical and programmatic knowledge of relevant areas of Tobacco control, or Healthy Lifestyles and/or the Prevention of injury and Violence.
Working knowledge of WHO role, mandates, strategies and action plans including the Global strategy on diet and physical activity.
Demonstrated ability to provide clear advice and guidance to multiple stakeholders and partners on NCDs risk factors.
Expert knowledge of French.
Beginners knowledge of English.
How to Apply
Applicants must submit their applications through online process.
For more information, please visit WHO.