Deadline: 8 September 2019
Norwegian Refugee Council (NRC) is currently seeking applications from eligible applicants for the post of Shelter Project Manager in Tulcan, Ecuador. The duration of this post is 8 months.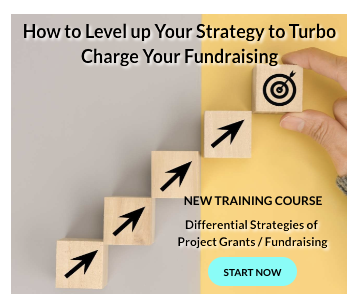 The purpose of the Shelter Project Manager position is to implement delegated shelter project portfolio.
NRC provides assistance, protection and durable solutions to refugees and internally displaced persons worldwide.
Key Jobs Responsibilities
The Shelter Project Manager will perform following functions:
Focal point in the country for the Organization's Accommodation Management response
Contribute to the selection and induction processes of hired personnel.
Evaluate trial periods and performance of hired professionals and under their supervision.
Promote the proper use of guides, tools and methodologies for the activities that NRC includes in its Housing Management strategy.
Contribute to the preparation of reports to donors, in coordination with the Area Manager and the Accommodation Specialist.
Contribute to organizational learning through technical analysis and compilation of lessons learned.
Contribute to the development of program strategies, project proposals, as well as provides analysis of the needs and gaps of the operation.
Contribute to the development and execution of training for NRC staff and relevant actors in the field of Accommodation Management as a competence.
Ensure adequate physical and digital archiving of all activities in the formats established by NRC for accountability and reports with supporting documentation, provided by the staff in charge.
Represent the perspective of NRC in the groups of groups, tables and mechanisms of coordination existing at local and national level.
Eligibility Criteria
Applicants must have:
University Professional in economic, financial, administrative or related fields (Economics, Business Administration, Public Accounting, etc.), with postgraduate.
Minimum 3 years of experience in a project management position in the humanitarian / risk management context.
Degree in the area of ​​Social Sciences, Administrative Management, Projects or related in Social Sciences.
Fourth level studies in Risk Management, Emergency Response, Project Management, Humanitarian Management.
Experience in the management of shelters / temporary accommodation is highly valued.
Specific technical knowledge for the humanitarian sector and in the management of projects related to temporary accommodation / shelter management.
Technical skills in the humanitarian sector and in the management of projects related to accommodation / shelter / temporary accommodation management.
Previous work experience in complex and volatile context.
Fluency in English and Spanish, both oral and written.
Valid and current driver's license.
How to Apply
Applicants must submit their applications through online process.
For more information, please visit NRC.