Deadline: 11 May 2016
Coffey is currently seeking applications from the eligible applicants for the post of Human Resource Development Manager in Hanoi, Vietnam. The duration of this post is 24 months.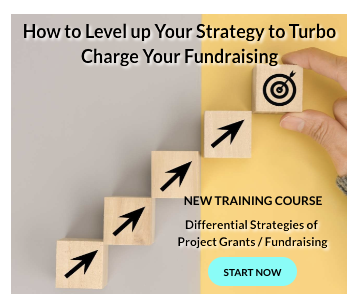 The Human Resource Development Manager will be responsible for development and delivery of appropriate and flexible solutions to strengthen the HRD capacity of target institutions and other organizations as agreed within the parameters of the VAHRDP.
Coffey's mission is to delivering technical excellence and innovative solutions to manage complex risk in challenging environments.
Key Jobs Responsibilities
The Human Resource Development Manager will perform the following functions-
Strategically select and engage with target institutions (including universities and TVET providers) to identify a range of integrated HRD delivery modalities, including specification of objectives, approach, activities, implementation schedule and estimated cost.
Contribute to the development of the appropriate reintegration strategy for AAS awardees/alumni, including the development and implementation of workshops and Reintegration Action Plans (ReAPs) as required at various stages in the scholarship cycle, maximizing supervisor involvement, and provide on-going monitoring of alumni implementation of ReAPs in the workplace.
Contribute, as required, to program thematic working groups and strategic decision making.
Conduct as required or oversight the delivery of reintegration workshops in Australia and in Vietnam, including online workshops, for graduating awardees and recently returned AAS alumni.
Ensure the delivery of training and other HRD intervention programs for target institutions and priority sectors, including the specification and design of at least 3 repeatable short course awards with an "Australia experience".
Ensure that gender equality, disability and social inclusion is effectively mainstreamed and addressed throughout all aspects of HRD capacity building and training activities.
Contribute to the development and implementation of the Women in Leadership package of assistance in collaboration with the GEDSI advisor.
Eligibility Criteria
Applicants must have-
Relevant tertiary qualifications and experience in human resource development (HRD), or strategic project planning and delivery with a large people development focus, and in undertaking training analyses and development and delivery of training programs.
Demonstrated experience in a training or human resource development role in the public and/or private sector and in conducting relevant workshops.
Experience in designing human resource development training and courses in the public and/or private sector.
Demonstrated successful experience in contributing to organizational development and change management.
Demonstrated ability to maintain initiative and momentum in a complex multi-tasking environment.
Excellent interpersonal and liaison skills and experience in working and maintaining networks in a cross-cultural setting.
Excellent presentation, report writing and communication skills – in both Vietnamese and English.
How to Apply
Applicants must submit their applications through online process.
For more information, please visit Coffey.