Deadline: 30 May 2016
North Atlantic Treaty Organization (NATO) is currently seeking applications from the eligible applicants for the post of Human Resources Manager in Brunssum, Netherlands.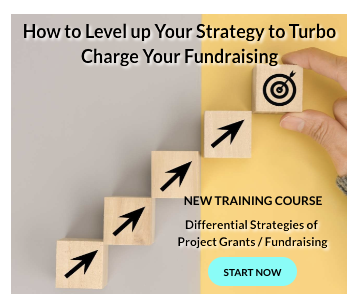 The Human Resources Manager will supervise and manage the complete HR life-cycle administration of all assigned civilian personnel.
NATO's essential purpose is to safeguard the freedom and security of its members through political and military means.
Key Jobs Responsibilities
The Human Resources Manager will perform the following functions-
Manage the complete HR life-cycle administration (LCM) of all assigned civilian personnel; NATO International Civilians (NIC's), Local Wage Rates (LWR's), to include temporary personnel, consultants and interns.
Ensure correct execution of civilian personnel policies and directives for JFC Brunssum civilians (those employed as NATO international civilian and those employed as Local Wage Rate civilian (under national law).
Actively involved in developing, reviewing and updating all LCM related policies and instructions.
Assist the Branch Head in the negotiation of host nation collective labor agreements for staff employed under national legislation.
Act as Chairman of the Social Medical Team (SMT).
Oversee and manages/administers (deployed) civilians involved in Alliance Operations and Missions (AOMs) (limited to HR/LCM related duties).
Ensure correct execution of policies for civilians involved in AOM's and directly assists in establishing conditions of employment in AOM's.
Case of operational necessity, establishes a civilian HR office in AOM location, or in a reach-back setting, and acts as the deployed Civilian HR office representative during deployment.
Represent the Civilian Personnel Branch on planning or working groups.
Direct supervision of 2 staff officers and 1 assistant. Total staff 6 (2 staff officers, 4 assistants).
Eligibility Criteria
Applicants must have-
Bachelor or Master Degree in HR Management or, related field e.g.; Social Sciences, Law, Business or Public administration.
Minimum of 4 year experience in HR management, with emphasize on Staff Relations/LCM.
Management Qualification, plus extensive experience in HR Management (min 7 years).
Experience in managing a (small) team.
Experience in execution of Dutch Labor Law.
Very good verbal and written English language skills.
Very good verbal and written Dutch language skills.
Working knowledge of Standard Automated Data Processing (ADP) applications (e.g. ECDL).
How to Apply
Applicants must submit their applications through online process.
For more information, please visit NATO.