Deadline: 29 November 2021
World Health Organization (WHO) is currently seeking applications from the eligible applicants for the post of Programme Area Manager in New Delhi, India. The duration of this post is 2 years.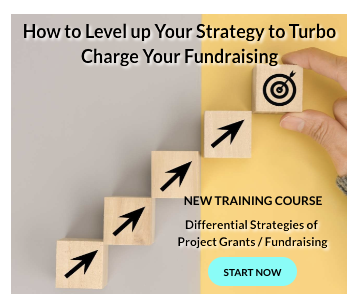 The primary role of WHO is to direct and coordinate international health within the United Nations system.
Key Job Responsibilities
The Programme Area Manager will perform the following functions:
Lead and direct all aspects of EMO work in emergency operations, in close collaboration with Country Offices, through an organization-wide network for the development, implementation and oversight of policies, strategies, programmes of work, and annual work plans in emergency operations and their implementation and monitoring of results.
Lead the formulation, revision and updating of all technical aspects of guidelines for emergency response including Standard Operating Procedures (SOPs) and their application across all levels of the department and WHO as appropriate.
Ensure effective operational and technical support to member states in emergency operations in response to epidemic events, outbreaks and other public health emergencies with focus on confirming and grading decisions on emergencies in line with the WHO protocols and guidelines, in full coordination with IASC and a broad range of key partners and stakeholders through inter-agency and inter-cluster collaboration based on a culture of collaborative multi-disciplinary cross-cutting approaches.
Optimize the use of effective incident management, in line with IHR to further operational support for WHO response to epidemic events, outbreaks and other public health emergencies.
Provide strategic advice and expertise on Emergency Operations to the SEAR member states on relations and partnerships with the UN and its Agencies, Member States, NGOs and other key partners and stakeholders toward enabling and promoting collaborative working agreements and collaborative arrangements to establish a common understanding of health priorities in ongoing emergencies and to ensure the provision of comprehensive technical support.
Coordinate technical expertise from all areas in WHE, as well as other departments and programmes across the three levels of WHO as appropriate to strengthen the implementation of all-hazards emergencies work through the provision of existing networks of experts and technical expertise mechanisms.
Eligibility Criteria
Applicants must have:
Advanced Degree in medicine or nursing complemented by specialized training in public health or related field.
Specialization in epidemiology, emergency and/or humanitarian response.
Training or studies in leadership or management.
At least 10 year's proven experience, including considerable experience obtained in an international context, in public health in the field of emergency operations in response to epidemic events, outbreaks and other public health emergencies combined with leadership and managerial experience, with at least 5 year's experience in coordinating large scale public health projects in developing countries.
 Experience in WHO and/or the UN System in the areas of outbreak response and/or humanitarian interventions.
Field experience in public health programmes or emergency response programmes in developing countries.
Knowledge of inter-agency mechanisms in the area of international preparedness for and response to health emergencies.
Demonstrate leadership and managerial skills in international and multi-cultural settings combined with proven ability to successfully coordinate, manage and lead projects, and build partnerships with multiple partners in the context of health emergencies.
Expert knowledge of English.
How to Apply
Applicants must submit their applications through online process.
For more information, visit WHO.