Deadline: 6 July 2016
World Health Organization (WHO) is currently seeking applications from the eligible applicants for the post of Regional Adviser in New Delhi, India. The duration of this post is 2 years.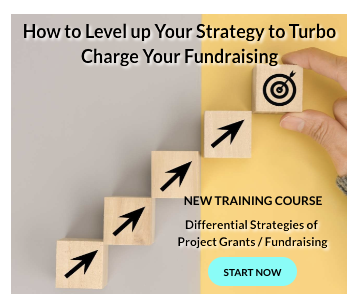 The Regional Adviser will support the 11 countries in the South-East Asia Region on HRH.
The primary role of WHO is to direct and coordinate international health within the United Nations system.
Key Jobs Responsibilities
The Regional Adviser will perform the following functions-
Lead the development and implementation of the Region's programme of work on HRH, within the context of the Regional strategy on health system strengthening for UHC and other Regional Office priorities.
Maintain up to date intelligence on health workforce developments at country level as well as regional and global trends in HRH, with due consideration for key trends in retention in rural and hard-to-reach areas, in migration and in transformative education.
Support improvements in national HRH information systems to generate quality HRH data and monitor progress on HRH development, for policy development and for national, regional and global reporting needs.
Work with WHO HQ on the development of high quality HRH tools and guidelines, and then provide informed guidance on the relevance and use of those tools and guidelines in different country contexts.
Facilitate relevant multi-country activities (MCAs) by realistic identification of priority areas for such activities and interaction with WHO country offices and national counterparts.
Promote & support activities of health professional regulatory bodies & professional associations.
Manage HRH unit staff & resources, including mobilizing resources if needed, in conjunction with Director HSD.
Eligibility Criteria
Applicants must have-
University Degree in medicine, public health, social or management science from a recognized university.
Postgraduate degree in public health, health systems, health economics, health administration or health service management.
Doctorate in health system management, public health, political science, desirable.
Professional qualification in health workforce education or management is desirable.
10 years of relevant experience in human resources for health development – health workforce policy analysis, planning, management, monitoring and research in advising senior levels of government on health systems and human resources for health development and in developing and institutionalising capacity building activities related to HRH, including considerable experience obtained in an international context in the same areas – including knowledge of international trends in health policies and strategies related to HRH.
Experience in Asia in health system development with a focus on HRH a strong asset is desirable.
Knowledge and experience of WHO and the UN system, and of other major stakeholders and international agencies an asset, desirable.
Excellent command of written and spoken in English.
Knowledge of other UN languages is an asset.
How to Apply
Applicants must submit their applications through online process.
For more information, please visit WHO.