Deadline: Ongoing
Childfund International is currently seeking applications from the eligible applicants for the post of Child Development officer in Jakarta, Indonesia.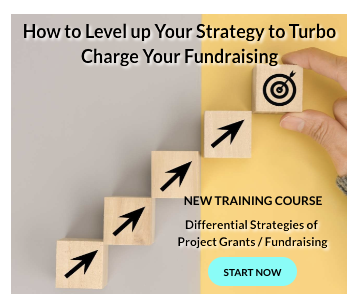 ChildFund exists to help deprived, excluded and vulnerable children have the capacity to improve their lives and the opportunity to become young adults, parents and leaders who bring lasting and positive change in their communities.
Key Jobs Responsibilities
The Child Development Officer will perform the following functions-
Coordination with zonal program officers to monitor the implementation of ECD and MCH programs, ensuring goals and objectives are achieved.
Identifies the challenges faced by LPs in implementing the ECD program, and with guidance from Child Development Specialist, addresses the challenges to ensure the challenges don't affect program implementation.
Provides technical resources for mother and child health issues, in regard to services and care of expectant mother, birth mother, nursing mother (breastfeeding early initiation, exclusive breastfeeding, 2 years breastfeeding), infant, toddler, and young child as well as nutrition aspects and family resilient.
Provides technical resources for early stimulation and education refer to Early Childhood education 2013 curricula (Permendikbud no 146, 2014).
Provides technical resources for the rollout/refreshing parenting training to local partners areas as well as to the area of collaboration with Ministry social affairs.
Participates in the Life Stage 1 National Learning Forum as the facilitation of LP's to share the lesson learned and best practices in the implementation of various program in ECD program.
Liaises with other child focused organizations for the development of best practices.
Participates and represent ChildFund Indonesia, as required by ChildFund Indonesia, in the area of child development.
Participates in key donor engagements and technical working forums at zonal, region and National level when applicable.
Support the roll out of program priorities for children 6 to 14 years old based on the guidance from Child Development Specialist.
Eligibility Criteria
Applicants must have-
Bachelor's degree preferred to psychology, early childhood education, community health and/or equivalent relevant work experience in lieu of degree.
5+ years' experience.
Strong experience in networking, community mobilization and assisting local partners.
Computer proficiency in general office software applications (i.e. Word, Excel, Outlook).
Outstanding written and oral communication skills in English including strong analytical and report-writing capability.
Excellent interpersonal and communication skills, and a team player.
Must be able to travel to program locations.
How to Apply
Applicants must submit their applications through online process.
For more information, please visit Childfund.