Deadline: 31 March 2023
The World Food Programme (WFP) is currently seeking applications from the eligible applicants for the post of Partnerships Officer in Beirut, Lebanon.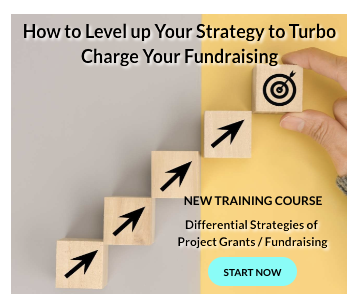 World Food Programme is the world's largest humanitarian agency fighting hunger worldwide.
Key Job Responsibilities
The Partnerships Officer will perform the following functions:
Analysis, research and donor intelligence 

Use data to present well-researched ideas to expand support from existing partners and to scope new partners with the aim of enhancing the impact of WFP's work and diversifying the resource base.
Conduct ongoing analysis on donor contributions to provide trends and forecasts of donor contributions.
Highlight fundraising opportunities and resourcing issues through quality briefs and proactively highlight strategic issues to senior staff to inform the best course of action and nurture partnership growth.
Gather and share partner intelligence (including forecasting), using key information systems.
Conduct desk research and prepare background information to support programme and project proposals, draft donor profiles and develop an extensive contact list of all relevant stakeholders to ensure a positive outreach.
Assist Partnerships Officer (NOB) in drafting guidance notes on donor priorities and developing approaches to expand the donor base, including private sector donors and research and mapping of future trends.
Gather and share socio-political insights and partner intelligence (including forecasting), using key information systems.


Knowledge management 

Support in preparing presentations and briefs for donor meetings.
Monitor and track opportunities and contributions from donors on weekly basis by keeping track of salesforce opportunities, PPR weekly updates, and contribution analysis, working closely with the Budget and Programming Unit.
Assist Partnerships Officer (NOB) in maintaining oversight of the unit's resource mobilization and donor relations portfolio by regularly updating the deck or preparing relevant briefs.
Ensure the proper filing and management of files, keeping the record of final versions of proposals, reports, agreements, and any relevant documents.
Support Partnerships Officer (NOB) in improving and managing the data and information flow of the unit to strengthen analytical functions and foster an evidence-informed approach to donor relations.
Help nurture a data-driven culture within the unit, ensuring proper set-up of information system, and a common approach to data governance and acquisition.
Eligibility Criteria
Applicant must have:
Advanced University degree (i.e. Master's degree or higher) in Political Science, International Development, Development Economics, Public Health or other relevant field or First University degree in a relevant field (i.e. Bachelor's degree) with additional years of related work experience or training/courses.
1 or more years of postgraduate professional experience (after completion of Advanced University degree) in partnerships, fundraising, advocacy and communications, marketing, strategy development or other related fields.
Experience building and managing partnerships, including developing proposals, soliciting input for reports, drafting agreements, producing visibility plans and/or crafting joint strategies is highly desirable, or, three (3) years or more after completion of First University degree.
Fluency in both oral and written communication in Arabic and English.
Fluency in another UN language is a plus.
Nationality of Lebanon.
How to Apply
Applicants must submit applications through online process.
For more information, visit WFP.