Deadline: 18 February 2023
United Nations International Children's Emergency Fund (UNICEF) is currently seeking applications from eligible applicants for the post of Planning, Monitoring & Evaluation Specialist in Nairobi, Kenya.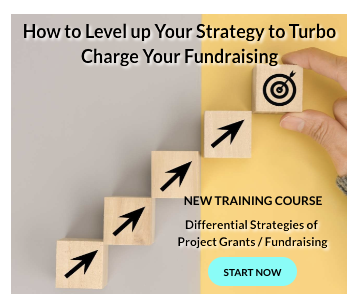 UNICEF works for a world in which every child has a fair chance in life.
Key Jobs Responsibilities
The Planning, Monitoring & Evaluation Specialist will perform the following functions:
Situation Monitoring and Assessment

Provide technical support to UNICEF Programme staff and partners to develop and regularly update the Situation Monitoring and Assessment system on Programme issues.
 In coordination with UNICEF Programme and relevant staff at national and regional level and other key partners (both government and civil society and NGO), support partners in the establishment or strengthening and management of Programme related national and regional routine administrative data collection systems to collect regular data to track changes in the Programme situation and also to facilitate reporting against relevant indicators in the Sustainable Development Goals (SDGs) and other key social development indicators (through MICS or other surveys) to improve national planning related to Programme.
Support partners in the strengthening or establishment and management of national and regional routine administrative data, including data collection, use and reporting; helping ensure that key indicators are readily accessible, have appropriate data protection mechanisms and are used by key stakeholders to inform planning and programming investments and to help facilitate UNICEF's own internal and regular monitoring.

Programme Planning and Development

Support the development of programme guidance to assist in development of annual/ rolling workplans aligned with relevant programme theories of change, UNICEF guidance and RBM principles. In the same light, support the quality assurance of draft Programme workplans at national and subnational levels for adherence/ consistency with UNICEF and partners' guidelines.
Provide technical expertise to programme reviews and annual reviews with government and other counterparts to assess progress and to engage stakeholders to take required action/interventions to achieve results

Programme Performance Monitoring and Reporting

Ensure that technical support is provided to help ensure that the Programme has quality information to assess progress towards expected results established in annual work plans.
Coordinate with UNICEF Programme staff and partners to help ensure that programme monitoring systems are properly designed, aligned with the relevant theories of change and national and global indicators.
Eligibility Criteria
Applicants must have:
Advanced university degree (Master's or higher) in international development, statistics, economics, or another relevant field.
First University Degree in a relevant field combined with 2 additional years of professional experience may be accepted in lieu of an Advanced University Degree.
Minimum 5 years of practical and analytical work experience in planning, monitoring, data, and statistics including humanitarian settings.
Relevant experience in a UN system agency or organization is considered an asset.
Developing country work experience and/or familiarity with emergency is considered an asset.
Fluency in English is required.
Knowledge of another official UN language (Arabic, Chinese, French, Russian or Spanish) or a local language is an asset.
How to Apply
Applicants must submit their applications through online process.
For more information, visit UNICEF.