Deadline: 9 June 2016
United Nations Office for the Coordination of Humanitarian Affairs (OCHA) is currently seeking applications from the eligible applicants for the post of Administrative Officer in Erbil, Iraq. The duration of this post is 1 year.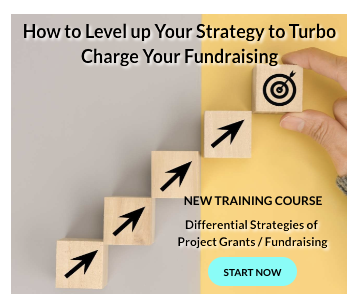 The Administrative Officer will provide substantial assistance with administration, budgetary and financial management matters ensuring accountability and adherence to the UN Financial Rules and Regulations, local staff administration and other general administrative matters to support the implementation of overall activities under his area of responsibility.
OCHA's mission is to mobilize and coordinate effective and principled humanitarian action in partnership with national and international actors in order to alleviate human suffering in disasters and emergencies.
Key Jobs Responsibilities
The Administrative Officer will perform the following functions-
Prepare and revise cost plans in line with work plans and financial rules and regulations and ensure that costs are reasonably estimated.
Develop, implement, and maintain internal controls to monitor and ensure that financial resources are utilized to implement activities in accordance with work plans and cost plans.
Provide guidance to functional units on financial accountability within programme responsibilities and on the effective use of programme resources.
Maintain confidential personnel files, ensuring that information is complete and updated. Ensure that separating staff finalize in-country formalities prior to their departure.
Support procurement of goods through UNDP or Headquarters and ensure that appropriate procedures are duly followed.
Oversee the identification of office technology needs and maintenance of equipment, software and systems.
Develops procedures and implement same to ensure that accounting and financial management controls are consistent with UN policy and practice.
Monitor and follow up on outstanding NGO and UN Agency reports for grants and allocations provided to third parties.
Manage petty cash in accordance with established procedures, maintain accurate and complete petty cash records and receipts, and ensure that replenishments are done in a timely manner.
Eligibility Criteria
Applicants must have-
Advanced university degree (Master's degree or equivalent degree) in business or public administration, finance, accounting, law or related area.
First-level university degree in combination with 2 additional years of qualifying experience may be accepted in lieu of the advanced university degree.
Minimum 5 years of progressively responsible experience in administration, finance, accounting, human resources management, or other related area is required.
Experience within the United Nations common system or other international organization in handling administration, finance and human resources matters is desirable.
Experience with Umoja or similar enterprise resource planning tools is desirable.
Fluency in English is required.
Knowledge of another UN official language is an advantage.
How to Apply
Applicants must submit their applications through online process.
For more information, please visit OCHA.