Deadline: 23 June 2016
United Nations Children's Emergency Fund (UNICEF) is currently seeking applications from the eligible applicants for the post of Chief of Operations in Baghdad, Iraq.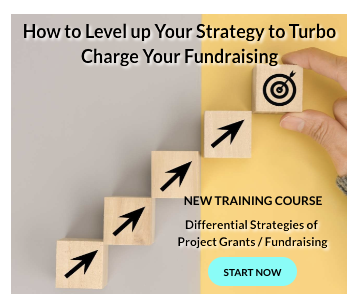 The Chief of Operations will be accountable for management of cost effective, efficient and secure operations, in support of management, administration and implementation of the country programmes, consistent with operations of all other country offices in the Region in accordance with strategy.
UNICEF works for a world in which every child has a fair chance in life.
Key Jobs Responsibilities
The Chief of Operations will perform the following functions-
Manage and ensure the effective, equitable and efficient operations of the office's finance, human resource and administrative systems to support and facilitate the attainment of programmatic goals and objectives by meeting changing operational requirements.
Provide accurate and social policy interpretation and organizational policies and procedures in the management of finance and administrative functions through the provision of technical leadership and operational guidance to the country office.
Contribute to global and regional strategic planning and policy changes/formulation on operational matters as necessary.
Provide sound professional input and oversight to the development, reform and change of financial, human resource and administrative policies, systems and procedures that secure the highest standard of efficiency and competence in staff.
Ensure the provision of basic offices services including space management, equipment, communications and security to enhance staff safety and productivity.
Development of the finance, budget and administrative components of the CPMP is timely completed.
Participate in the review of office structures and operations, and compilation of required job descriptions, prior to budget preparation, in line with the country programme commitment.
Ensure all other operational reporting requirements are fully met for the office.
Monitor compliance with all operational systems and procedures and ensures integrity in all financial and other administrative operations of the office.
Develop training activities to ensure effective operational performance and efficiency.
Resolve issues pertaining to conditions of service, operational facilities and privileges within the context of the Basic Cooperation Agreement.
Ensure adherence to financial regulations and rules pertaining to Cash Assistance to Government (CAG).
Eligibility Criteria
Applicants must have-
Advanced university degree in accounting, business administration, economics, or financial management.
Membership – or enrolled for membership – in a recognized professional accountancy body.
10 years of relevant professional work experience.
Both national and International work experience in office management, finance, accounting, ICT, human resources, administration supply and procurement related fields.
Work experience in emergency duty station.
Fluency in English and another UN language.
How to Apply
Applicants must submit their applications through online process.
For more information, please visit UNICEF.