Deadline: 4 June 2016
Danish Refugee Council (DRC) is currently seeking applications from the eligible applicants for the post of Head of Office in Baghdad, Iraq.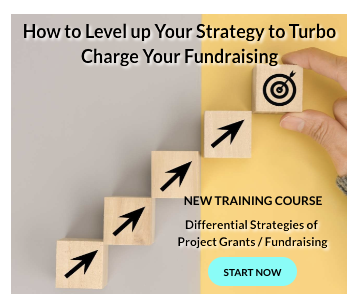 The Head of Office will manage all programme and support functions in Baghdad and field offices.
DRC fulfills its mandate by providing direct assistance to conflict-affected populations – refugees, internally displaced people (IDPs) and host communities in the conflict areas of the world.
Key Jobs Responsibilities
The Head of Office will perform the following functions-
Represent DRC before relevant donors, local authorities and coordination bodies in south-central areas of operation.
Supervise project managers to ensure that project cycle management is carefully applied (needs assessment, planning, resources allocation, beneficiary selection, monitoring, reporting and evaluation).
Analyze the specific local humanitarian context, needs, gaps and constraints and anticipate forthcoming movements and displacement-related trends, recommending appropriate adjustments to programme activities.
Ensure that M&E practices and tools are applied in all projects, in coordination with the Erbil-based M&E Coordinator.
In consultation with DRC's Erbil-based Head of Programme and grants support unit, develop project concept and proposals for new projects and grants.
Ensure effective management of the Baghdad office and expat accommodation, with efficient utilization of resources.
Supervise administration and finance functions and ensure full application of policies, in coordination with the Erbil-based head of finance and administration (HoFA).
Ensure that staff recruitment and evaluation is fair and transparent and done according to DRC procedures, in consultation with the human resources manager in Erbil.
Monitor staff performance and ensure compliance with job requirements and DRC policies and values (including Code of Conduct).
Supervise logistics and procurement functions according to DRC and donor guidelines and requirements, in coordination the senior logistics coordinator (SLC) in Erbil.
Eligibility Criteria
Applicants must have-
Bachelor's degree (masters preferred) in relevant field (e.g., development, social research, Middle East studies).
6 years of management experience administering humanitarian multi-sector and multi-donor programs in fragile environments, preferably including in the Middle East.
Strong understanding of and experience with financial management of multiple grants and with competitive procurement procedures.
Experience in dealing with, and building the capacity of, governmental authorities and local NGO actors.
Experience in managing staff safety and programme security in insecure environments.
Fluency in written and spoken English.
Arabic language skills preferred.
How to Apply
Applicants must submit their CV and cover letter through online process.
For more information, please visit DRC.