Deadline: 20 June 2016
Cesvi is currently seeking applications from the eligible applicants for the post of Organization & Internal audit Manager in Bergamo, Italy. The duration of this post is 8 months.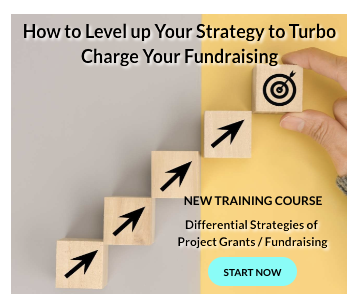 The Organization & Internal audit Manager will identify possible improvements to enhance the effectiveness and efficiency of the organization.
Cesvi mission is to help the underprivileged in developing countries, or those in difficulty due to war, natural calamities and environmental disasters, does not help only those who suffer, but contributes also to the well-being of all of us on the planet, our "common home" that needs to be looked after for the sake of future generations.
Key Jobs Responsibilities
The Organization & Internal audit Manager will perform the following functions-
Develop risk assessment of Cesvi activities, in coordination with the directors of units and supporting them in implementing the necessary corrective measures.
Follow the results of audits to review and evaluate internal control systems based on their adequacy and effectiveness and, where necessary, propose recommendations for future improvements.
Ensure the compliance of procedures and organization processes with donor rules.
Also check through field missions, the organization's compliance with the policies of foreign branches, the processes and the organization's rules.
Arrange a face audit plan to monitor the internal processes of the organization to ensure compliance with the mission of Cesvi, policies and internal procedures.
Coordinating the audit organization made by donors.
Ensure the proper use and functionality of the Cesvi intranet system to ensure the adherence of the instrument with the aims, policies and processes of the organization.
Coordinate the back office of the intranet of Cesvi system.
Ensure proper implementation of the procedures and policies of Cesvi headquarters and abroad.
Promote policy preventing fraud & corruption and ensure its controls.
Develop and oversee training aimed at staff headquarters and overseas in the field of standards and procedures adopted by major institutional donors (European Commission, UN, USAID, Global Fund, to other agencies of National Cooperation), Fraud & Corruption policies, procedures internal Cesvi.
Coordinate, prepare and update the manuals.
Eligibility Criteria
Applicants must have-
Degree, Preferably in law, economics or engineering management.
Master Or specific studies within the framework of development cooperation.
5 years of experience in management and coordination of internal / donor audits.
Excellent Knowledge of major donor rules, in particular DEVCO, ECHO, USAID, broadcasted on RAI, DFID, UN.
Experience at the offices of a non-governmental organization or an international organization with the internal audit office.
Experience of study or work as internal auditors.
Previous Field experience in structured and complex administrative and financial offices.
Excellent knowledge in the use of Word, Excel, Outlook.
Excellent Knowledge of English.
Knowledge of a second language, preferably French.
How to Apply
Applicants must submit their applications through online process.
For more information, please visit Cesvi.