Deadline: 2 December 2021
The World Food Programme (WFP) is currently seeking applications from the eligible applicants for the post of Salesforce Manager in Rome, Italy.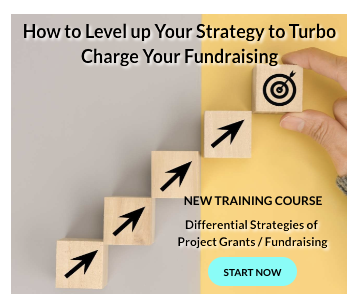 World Food Programme is the world's largest humanitarian agency fighting hunger worldwide.
Key Job Responsibilities
The Salesforce Manager will perform the following functions:
Design and lead the implementation of WFP's Salesforce work plan to provide a CRM and knowledge management tool for WFP to identify, develop and strengthen quality partnerships in support of WFP's strategic objectives.
Design a strategy for WFP's use of the Salesforce platform and oversee its implementation.
Promote the use of the Salesforce platform (and other corporate tools with which it is integrated e.g. FACTory, WINGS, WFPGo) amongst staff globally, to facilitate sharing of quality donor intelligence (incl. forecasting)
Lead cross-functional discussions to broaden the use of Salesforce and ensure user needs are reflected
Guide functional units, RBs, and COs on managing partner intelligence, forecasts, and partnership strategies (including Partnership Action Plans), and extend support/guidance on partnership/contribution/forecast management.
Lead and motivate the Salesforce team, providing coaching, training and guidance to ensure appropriate development and enable high performance.
Work with PPR management and play a leading role in managing the shift from reporting to analytics, by managing the production of the roll-out of a Partnerships data visualization tool.
Eligibility Criteria
Applicant must have:
Advanced University Degree in Political Science, International Development, Development Economics, International Relations, Marketing, Communications or other relevant fields, or First University Degree with additional years of related work experience and/or training/courses.
Minimum 8 year's relevant professional work experience in international development, information/knowledge management, and/or partnership management, including at least 3 year's experience in leading a multicultural team.
Direct experience of either creating and implementing a CRM or KM strategy, or project managing the rollout of a CRM tool or KM system.
Experience in managing a CRM tool within a UN agency fundraising setting.
Experience in designing a fundraising CRM platform that was used for managing partners at both a headquarters and country office level.
Experience working in a UN resource mobilization team, either private sector fundraising or fundraising from governments.
Fluency (level C) in the English language.
Intermediate knowledge (level B) of a second official UN language Arabic, Chinese, French, Russian, Spanish, and/or Portuguese (a WFP working language).
How to Apply
Applicants must submit applications through online process.
For more information, visit WFP.