Deadline: 30 June 2016
United Nations Development Programme (UNDP) is currently seeking applications from the eligible applicants for the post of Country Programme Specialist in Amman, Jordan. The duration of this post is 1 year.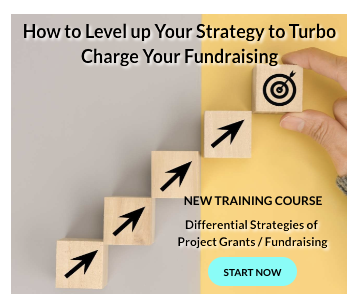 The Country Programme Specialist will provide seasoned technical support to his/her supervisor in the overall coordination of the Regional Bureau's response to more complex CO issues.
UNDP works in nearly 170 countries and territories, helping to achieve the eradication of poverty and the reduction of inequalities and exclusion.
Key Jobs Responsibilities
The Country Programme Specialist will perform the following functions-
Proactively engaging with COs to better align CO programmes with corporate and regional priorities, offering knowledge from other country programmes, evaluations, performance analytics and other available sources of lessons learned.
Reviewing COs requests for policy and programme management support and advising the Country Programme Specialist/Advisor on urgency/prioritization against other competing demands.
Facilitating alignment/linkage between CO programmes and projects with regional and corporate strategy and priorities by sharing the Bureau's newly developed policies and priorities with the CO leadership, disseminating corporate analysis on sub-regional trends and providing first level of oversight of compliance with corporate programme management standards.
Guiding and reviewing CO IWP and evaluation workplan elaboration process to align with corporate, operational and programmatic standards, conducting field missions, providing advice to CO leadership and undertaking first level of quality assurance before approval by the Bureau.
Providing technical guidance to COs in establishing a realistic and measureable monitoring and evaluation framework / approach including sharing evaluation, monitoring and oversight tools and drawing on support of the Results Based Management (RBM) specialist.
Drafting technical presentations for external forums of relevance, conducting research, maintaining up-to-date information on emerging opportunities and donor intelligence, advising COs on multi-funded activities, liaising with donors and partners on programme delivery coordination and funding modalities for countries under portfolio in support of CO and Regional Hub leadership.
Contributing, coordinating and aggregating input for briefs to inform engagements with external partners.
Analyzing results from partnership surveys and recommending applicable follow-up actions to supervisor and/or senior management.
Eligibility Criteria
Applicants must have-
Advanced university degree in International Relations, Economics, Policy Science or other related social sciences or a Bachelor Degree and seven years of working experience.
5 years of progressively responsible work experience in the field of international development, with a substantive expertise in one or more of the UNDP practice areas.
Demonstrated knowledge of substantive issues covered by the Strategic Plan is required.
Knowledge and relevant work experience in the region is highly desirable.
Fluency in English is required.
Knowledge of Arabic and/or French is an asset.
How to Apply
Applicants must submit their applications through online process.
For more information, please visit UNDP.