Deadline: Ongoing
Abt Associates is currently seeking applications from the eligible applicants for the post of Associate in Kenya.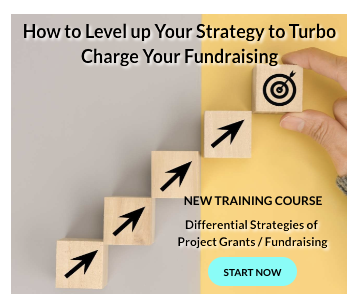 The Associate will provide overall strategic direction, operations management, technical leadership, and financial and administrative compliance for all project activities to assure IRS campaigns meet desired outcomes, are completed on-time, and within budget.
Abt's mission is to improve the quality of life and economic well-being of people worldwide.
Key Jobs Responsibilities
The Associate will perform the following functions-
Represents Abt Associates and the PMI AIRS Project to the PMI Advisor of the USAID Mission, the NMCP, county public health officials, and other key stakeholders.
Carries full authority and accountability for project decisions, as delegated by the U.S.-based Project Director.
Sets and pursues a results-oriented program strategy in coordination with the project team and in consultation with USAID, other partners and stakeholders.
Leads the development and production of all deliverables, including annual country work plans, semi-annual reports, and End-of-Spray reports.
Develops a capacity-building plan for transferring IRS knowledge and skills to local institutions, and develops important connections for assuring an increased role of local institutions in IRS campaign planning, implementation, and monitoring.
Ensures that gender initiatives increase the participation of women at all levels and in all aspects of IRS programming, and ensure their safety.
Supervises and mentors the Operations Manager, F&A Manager, Technical Manager and others as needed.
Ensures that staff, team members and consultants understand their roles and responsibilities and comply with contract requirements, USAID and Abt policies and procedures.
Oversees the development and timely implementation of monitoring plans for all project activities and ensures that data required for USAID performance benchmarks and results frameworks are produced.
Ensures that project budget projections, expenditure, tracking and reporting are in accordance with USAID and Abt Associates requirements, procedures and practices.
Eligibility Criteria
Applicants must have-
Master's Degree (minimum), or a Doctorate Degree (desirable), in Public Health (or other relevant health specialization) or Business Administration.
Candidates with Medical Degrees are also desirable.
7-10 years of relevant international health experience with a Master's Degree or 4-6 years with a Doctorate, including significant experience in the area of malaria prevention and control.
3 years of senior project management experience in large international health projects/programs.
Experience in the geographic/cultural region of the project is preferred.
Experience managing a fast paced, results oriented, deadline driven project.
Experience developing and communicating a project vision, aligning key stakeholders around the vision, and assuring the vision is translated into efficiently implemented program activities.
Fluency in English.
How to Apply
Applicants must submit their applications through online process.
For more information, please visit ABT.