Deadline: 5 May 2016
Aga Khan Development Network (AKDN) is currently seeking applications from the eligible applicants for the post of Head of Education in Kenya.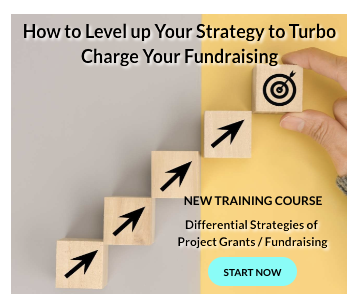 The Head of Education will be responsible for overseeing the educational programme performance of the 10 AKES, Kenya (AKES, K) schools.
AKDN's mission is to improve the welfare and prospects of people in the developing world, particularly in Asia and Africa, without regard to faith, origin or gender.
Key Jobs Responsibilities
The Head of Education will perform the following functions-
Ensure continuous strengthening of the existing curricula, including the introduction of appropriate and relevant programmes within these curricula, ensuring successful external verification and "audit" reviews and implementation of new curriculum frameworks such as STEM, IBCP etc once agreed on at a policy level.
Ensure the appropriate and timely professional development of teachers, the procurement and deployment of requisite equipment, facilities, textbooks and other teaching and learning resources, and the ongoing monitoring and evaluation of curriculum delivery.
Ensure the application, analysis, feedback and intervention, as needed, of a student assessment and development tracking mechanism premised on globally recognized models that ensures sound management and development of each student against their peers in the school and globally as well as ensuring a consistent and congruent academic and student development plan from year to year and particularly across the various curricula modules.
Work with the Heads of School to ensure timely and accurate completion of teacher appraisals, identification of areas of improvement against teaching standards, and the development and implementation of professional development efforts at the individual and school level.
Work collaboratively with Head Office staff and Heads of Schools in the implementation of AKES, K's strategic plans and in developing proposals for new programmes.
Monitor educational trends locally and internationally, developing reports and proposals for changes to ensure delivery of relevant education in AKES, K schools.
Develop horizontal learning and sharing relationships between AKES, K national curriculum and IB schools.
Develop partnerships with universities, teacher training colleges and grant agencies.
Eligibility Criteria
Applicants must have-
Qualified to postgraduate level (a postgraduate qualification in education leadership or curriculum development specifically would be particularly desirable).
Minimum of ten years of teaching experience, with at least five years in school leadership and management in both national and international curricula.
Knowledge and understanding of the international education sector.
Excellent understanding of, and experience in, curriculum management, design, implementation and evaluation.
Understanding of strategies for raising students' achievement.
Understanding of effective frameworks for school improvement planning and self-evaluation.
Ability to work in partnership with Heads of School, school staff, students, parents and other stakeholders.
Ability to develop relationships, build trust and command respect.
Excellent written and verbal communication skills; cultural awareness, understanding and sensitivity.
Demonstrated understanding of strategy, report writing, and commercial acumen.
How to Apply
Applicants must submit their applications through online process.
For more information, please visit AKDN.