Deadline: 20 June 2016
United Nations Office for Project Services (UNOPS) is currently seeking applications from the eligible applicants for the post of Project Support Associate in Nairobi, Kenya. The duration of this post is 1 year.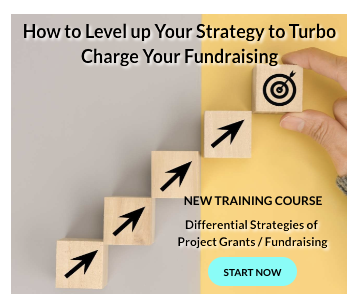 The Project Support Associate will be responsible for providing support in budget planning, preparation, allocation and monitoring to ensure the availability and effective/optimum utilization of Project Funds.
UNOPS mission is to serve people in need by expanding the ability of the United Nations, governments and other partners to manage projects, infrastructure and procurement in a sustainable and efficient manner.
Key Jobs Responsibilities
The Project Support Associate will perform the following functions-
Full compliance with UNOPS rules and regulations of programme/project management, financial processes, financial records and reports and audit follow up, human resources management, procurement processes.
Elaboration of the content of internal Standard Operating Procedures in Programme/Project Management, in consultation with the direct supervisor and office management.
Support of all aspects of project implementation and service delivery in full compliance with UNOPS rules and regulations.
Monitoring of progress for all projects/service agreements under his/her responsibility, anticipating operational and budgetary issues and taking pre-emptive action.
Interaction with colleagues, clients and partners and undertaking of missions, as may be required, to guide operational issues and UNOPS service provision.
Resolution of operational and process issues, referring complex issues to supervisor with clear recommendations for courses of action.
Provide support in the preparation of contracts for services, memoranda of agreement, inter-agency agreement and grant agreements.
Assisting in preparation and issuance of authorizations to Programme Managers and Country Offices to undertake project-related activities and incur expenditures.
Maintenance of accurate data and information to facilitate monitoring and evaluation of project and service activities, and to institutionalize and disseminate knowledge.
Coaching and/or mentoring of colleagues on portfolio management and service administration and encouraging feedback to lead to process improvement and standardization.
Eligibility Criteria
Applicants must have-
Secondary education required.
Bachelor degree preferably in international affairs, business administration, social sciences, economics, agriculture, environmental studies, development studies or another field relevant to international development assistance will be an asset.
Technical/Professional Diploma in the relevant field is an advantage.
6 years of relevant working experience is required.
Experience in managing service delivery and working directly with Project Managers and or support functions is an asset.
Experience with an international organization and or knowledge of UN rules and procedures in budget management, contracting, purchasing and recruitment of project personnel is highly desirable.
Fluency in written and oral English is required.
How to Apply
Applicants must submit their applications through online process.
For more information, please visit UNOPS.