Deadline: 12 May 2021
The International Finance Corporation (IFC) is currently seeking applications from eligible applicants for the post of Country Officer in Seoul, South Korea. The duration of this post is 3 years.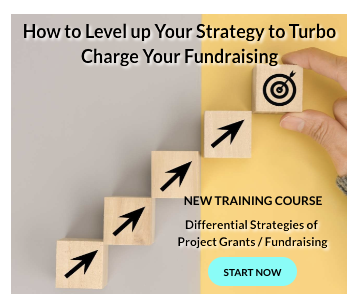 IFC's mission is to end extreme poverty by 2030 and boost shared prosperity in every developing country.
Key Job Responsibilities
The Country Officer will perform the following functions:
Develop a detailed understanding of the relevant sector (Financial Institutions Infrastructure and Natural Resources, telecom and manufacturing, Agribusiness and Services) and support the team in developing positive relationships with key counterparts in the private and public sector as well as development partners.
Proactive identify potential investment partners and opportunities based on proven experience, reputation, market potential, financial capability, and strategic fit.
Assess the attractiveness of specific investment opportunities with a strong focus on credit quality and development impact and make recommendations to IFC's management.
Participate in deal and structuring negotiations use negotiation skills to overcome impasses and finalize negotiations in straightforward transactions.
Work closely with IFC's specialists to lead environmental, social, technical, legal, insurance, corporate governance, and other risks in projects and champion IFC's sustainability offerings to clients.
Monitor and supervise clients' compliance with the terms of investment agreements, prepare timely supervision reports, identify early warning signs, and, when vital, formulate/implement strategies for work-outs, restructurings or rescheduling.
Provide high quality client service throughout the project cycle from business development stage to supervision.
Build and maintain effective relationships with government officials and close relationships with key IFC partners and WBG counterparts in the country office to further IFC's activities.
Eligibility Criteria
Applicant must have:
MBA, Master's Degree in Finance or equivalent, CFA a plus.
At least 5+ year's work experience for a major commercial or investment bank with significant emerging markets presence, an international financial institution or a private equity firm.
Experience in investment transaction, with proven success in developing client relationships as well as sourcing, negotiating, structuring and closing quality investments.
Knowledge of and experience in financial markets and in emerging markets a plus.
Strong business judgment in identifying potential business partners.
Strong financial and credit skills, sound business judgment and proven ability to structure a variety of sophisticated financial instruments (debt and equity).
Client relationship skills supervise record and ability to focus on client needs effectively.
Ability to interface directly and independently with the senior management of clients, financial and technical partners as well as senior government officials.
Strong interpersonal and leadership skills, ability to work successfully in multicultural teams and across boundaries and to build networks across the region, including the ability to mentor and coach others to achieve results.
Excellent interpersonal, administrative, and time management skills.
Proven track record independently and deliver promptly and efficiently under pressure and meet tight deadlines.
Excellent verbal and written communication skills in English, proficiency in other languages (i.e.,Korean) a plus.
How to Apply
Applicants must submit applications through online process.
For more information, visit WBG.