Deadline: 21 June 2016
Organization for Security and Co-operation in Europe (OSCE) is currently seeking applications from the eligible applicants for the post of Law Officer in Bishkek, Kyrgyzstan.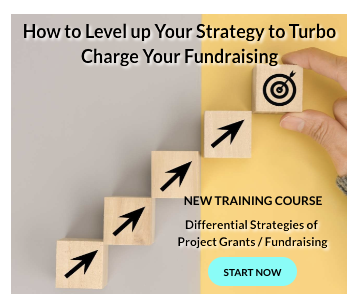 The Law Officer will be responsible for maintaining an overview of developments in the country related to rule of law (including penitentiary reform-related issues) and to define and manage projects in this area.
OSCE has a comprehensive approach to security that encompasses politico-military, economic and environmental, and human aspects.
Key Jobs Responsibilities
The Law Officer will perform the following functions-
Assesses and reports on issues related to rule of law (including penitentiary reform-related issues), including through the drafting of relevant background reports, food-for-thought papers and input to the Centre's regular reporting.
Contributes to defining the strategy and necessary resources for the Human Dimension Activities programme through the Programme Budgeting process.
Takes the lead in the development, co-ordination and implementation of projects designed to support the process of rule of law and penitentiary reform.
Supports the Senior Human Dimension Officer in ensuring the full implementation of the Human Dimension Activities programme in compliance with the OSCE's Common Regulatory Management System (CRMS).
Ensures all projects related to rule of law and penitentiary reform are adequately monitored, controlled and reported on.
Assists in arranging OSCE events, inter alia, visits to the area by OSCE delegations, as well as other events with OSCE participation.
Ensures close cooperation with the Programme Coordinator on all issues relevant to programming, coordination of programming, budgeting, reporting, and compliance with OSCE Rules and Regulations in these fields.
Supervises the work of the Programme's staff assigned to work on rule of law and penitentiary reform issues.
Identifies local and international stakeholders relevant for the fulfillment of the programme and maintains regular communication with them.
Represents the OSCE and the Centre in Bishkek on advocating for the fulfillment of Human Dimension commitments to external audiences.
Eligibility Criteria
Applicants must have-
Advanced degree in a relevant field.
Minimum 6 years relevant work experience in the field of rule of law, as well as in criminal and human rights law.
Project management experience, including development, implementation and monitoring, preferably in rule of law related project activities.
Previous experience in penitentiary reform.
Experience in compiling and analyzing relevant info, including complicated legal topics.
Fluency in English (both oral and written) and working knowledge of Russian.
How to Apply
Applicants must submit their applications through online process.
For more information, please visit OSCE.