Deadline: 10 February 2017
Global Climate Fund (GCF) is currently seeking applications from the eligible applicants for the post of Operations Analyst in Songdo, South Korea. The duration of this post is 3 years.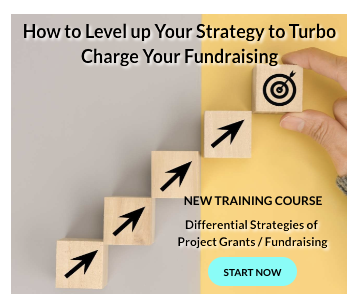 The Operations Analyst will provide operational support to the Independent Integrity Unit (IIU) for the implementation of its mandate by assisting to create the organizational structure of the Unit, and managing the Independent Integrity Unit.
The mission of the Green Climate Fund is to expand collective human action to respond to climate change – the defining challenge of our time.
Key Jobs Responsibilities
The Operations Analyst will perform the following functions-
Lead the planning, organization, and operation of the Unit's administrative functions.
Perform other related administrative duties, such as logistical and travel arrangements, management of the Unit's budget, organization of office space, maintenance of equipment, software and systems.
Provide support in developing the Unit's work plan and budget; analyse inputs and coordinate resource allocations by work plan.
Provide support in the preparation of draft policies, guidelines, instructions and procedures related to the Unit's activities, including the management of records and archives.
Support the conduct of investigative activities, including witness interviews where required, and assist with the transcription of investigative records and the analysis of evidence.
Lead with the preparation, drafting and publication of the Unit's periodic reports and the annual report to the Board.
Act as the focal point for liaising with internal and external stakeholders, including the Conference of International Investigators (CII), and communicating with service providers, as required.
Perform such other related duties as may be required by the Head of Unit.
Eligibility Criteria
Applicants must have-
Master's degree or Postgraduate qualification in law, social sciences, international relations or related discipline (required).
2 years of relevant work experience (required).
1 year of experience working in an international institution (desirable).
Experience of working in or with the Republic of Korea (desirable).
Ability to perform diverse and intricate work routines that are specific in objective.
Ability to work independently and under pressure with a high-level of accuracy.
Ability to exercise tact and discretion in dealing with internal and external parties.
Proficiency in the use of standard software programmes: Excel, Word, PowerPoint and Outlook.
Excellent writing and presentation skills.
Strong interpersonal skills, and highly developed cultural sensitivity in communicating with all levels of staff and external clients, both orally and in writing.
High level of integrity and confidentiality.
Fluency in English and Korean is required.
Knowledge of another United Nations language is an advantage.
How to Apply
Applicants must submit their CV and a letter of interest in a single PDF file via email given on the website.
For more information, please download the PDF GCF.