Deadline: 10 August 2020
The International Union for Conservation of Nature (IUCN) is seeking applications from eligible applicants for the post of Programme Manager in Bonn, Germany. The duration of this post is 12 months.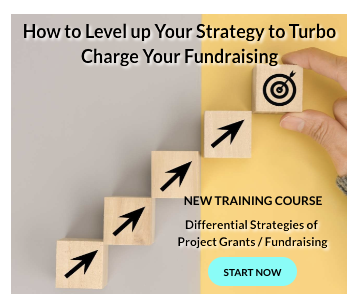 IUCN provides public, private and non-governmental organizations with the knowledge and tools that enable human progress, economic development and nature conservation to take place together.
Key Jobs Responsibilities
The Programme Manager will perform the following functions:
Development and Implementation of the ELC component programme

Coordinate the substantive implementation of the ELC contribution to the IUCN Programme.
Supervise the work of the ELC project managers ensuring timely delivery.
Ensure that IUCN standards, policies, and tools for project development, management and tracking are applied at the ELC, such as the Project Appraisal and Approval System (PAAS) and the IUCN Project Portal.
Support the ELC finance management in the preparation and delivery of the ELC annual budget and workplan and its mid-year review.
Advise the ELC Director on issues and trends related to the ELC pipeline and portfolio development and implementation.
Manage monthly, bimonthly, and annual reporting processes in line with the IUCN reporting requirements.

Portfolio development and resource mobilization

Oversee the development and implementation of any relevant ELC programmatic intervention ensuring consistency with IUCN relevant policies and procedures as well as with the ELC's mandate.
Supervise the development of the ELC project pipeline, including formulation and submission of projects, and follow up actions.
Support and enable the ELC project managers in the design of project interventions and coordinate closely with potential donors and partners.
Closely collaborate with IUCN global thematic programmes, regional programmes, and IUCN Commissions to develop and maintain an adequate portfolio and the resources needed to deliver the ELC contributions to the IUCN Programme.

Information management, outreach and other duties

Coordinate and supervise the delivery of internal and external reports, and project audits.
Coordinate and supervise the preparation and delivery of outreach materials and documents relating to the ELC, its initiatives, projects, and activities.
Supervise the work of interns assigned to his/her area of work.
Represent the ELC Director in relevant meetings and conferences.
Perform any other duties assigned by the ELC Director.
Eligibility Criteria
Applicants must have:
Advanced University Degree in environmental sciences, natural resources management, political sciences, international relations, or law with emphasis in environmental and natural resources issues.
Minimum 5 year's of increasingly responsible work experience in those fields.
Work experience in developing countries is desirable.
Proven experience in developing, fundraising, and managing large scale projects in relevant areas of work of the ELC.
Excellent research, writing and analytical skills.
Experience in working with Governments, International Organizations, and NGOs is an advantage.
Exceptional interpersonal skills and demonstrated ability to communicate effectively.
Fluency in oral and written English is required.
Working knowledge in other IUCN official languages desirable.
Working knowledge of German is an advantage.
How to Apply
Applicants must submit their applications through online process.
For more information, visit IUCN.