Deadline: 3 July 2019
United Nations Development Programme (UNDP) is currently seeking applications from the eligible applicants for the post of Rule of Law, Citizen Security and Human Rights Specialist in Panama City, Panama. The duration of this post is 1 year.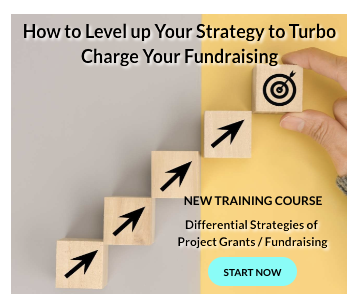 The Rule of Law, Citizen Security and Human Rights Specialist is responsible for the support of the coordination and management of UNDP's local governance and community resilience strategies and interventions.
UNDP works in nearly 170 countries and territories, helping to achieve the eradication of poverty, and the reduction of inequalities and exclusion.
Key Job Responsibilities
The Rule of Law, Citizen Security and Human Rights Specialist will perform the following functions-
Substantive delivery of technical assistance, policy development and programme support:

Provide policy advisory and programming services to COs within the region, that respond to country office needs, including through the provision of capacity building and backstopping to COs and UNCTs; in areas related to rule of law, citizen security, armed violence prevention, security sector reform, human rights, access to justice.
Work with the Regional Bureau's Country Advisors to ensure relevant, timely and multi-disciplinary response to Country needs for policy services.
Support programming and implementation of the Global Programme for Strengthening the Rule of Law and Human Rights for Sustaining Peace & Fostering Development.
Ensure support to implementation of the Human Rights Due Diligence Policy in the Latin America and the Caribbean region.

Substantive development of tools and resources, from across UNDP's network of expertise:

Provide technical expertise in identifying tools, developing methodologies and producing knowledge management products linked to crisis-related rule of law, citizen security, violence prevention and human rights.
Provide technical expertise on the content development for regional/CO knowledge products through the analysis of data, case evidence, and research findings in accordance with corporate standards.

Knowledge management and community of practice networking:

Contribute to the continuous analysis, documentation, codification of national and regional experiences/lessons learned and the development of replicable tools from applied initiatives.
Review regional data, case evidence and research findings to distill pivotal lessons for UNDP regionally and globally.
Advocate and enable South-South facilitation of exchanges and experiences sharing where valuable.

Advocacy and partner engagement for effective policy positioning in the region:

Advocate the application of ground-breaking Rule of Law, Citizen Security and Human Rights-based approaches, especially as an integrated approach to achieving the SDGs, in various regional and country fora with a view to deepen related political commitment and related reforms.
Represent UNDP within engagements in interagency coordination in Rule of Law, Citizen Security and Human Rights policy areas and in particular support the UNDP-DPKO Global Focal Point arrangement and the Tripartite partnership of UNDP, OHCHR and the Global Alliance of National Human Rights Institutions.
Engage in a dialogue with donors, identify funding opportunities and endeavors to ensure sufficient resource mobilization for Country Offices in close consultation with HQ.
Eligibility Criteria
Applicants must have-
Master's degree, preferably in international development, law, international affairs, public administration, public policy, development economics, or other relevant field, or extensive compensating experience in Rule of Law, Citizen Security and/or Human Rights.
Minimum  7 years of relevant experience in either public sectors (national or multilateral, including UN), private (academia, non-governmental sector, corporate), with increasing level of responsibility.
Experience in managing and supervising projects aimed at developing the national capacities for citizen security, justice, rule of law and development sector.
Proven track record and leadership experience in the UN System related to rule of law, security and human rights in crisis and fragile contexts.
Experience of working in politically complex settings.
Excellent negotiating and communication skills and ability to mobilize support from a wide range of partners (public, private, academic, civil society, business community leaders).
Proven track record of management and resource mobilization skills.
Spanish and English proficiency required.
Working knowledge of French and/or Portuguese highly desirable.
How to Apply
Applicants must submit their applications through online process.
For more information, please visit UNDP.