Deadline: 20 May 2016
United Nations Children's Fund (UNICEF) is currently seeking applications from eligible applicants for the post of Communication for Development Specialist in Beirut, Lebanon.The duration is 364 Days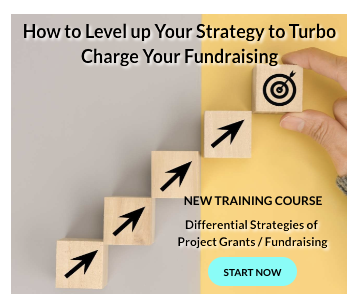 The Communication for Development Specialist will provide technical and operational support in the development of a systematic, planned and evidence-based strategy and process for C4D as an integral part of program development.
UNICEF works for a world in which every child has a fair chance in life.
Key Job Responsibilities
The Communication for Development Specialist will perform the following function-
Conduct and/or participate in comprehensive C4D situation analysis of social, cultural, economic and political issues in the country/region, including through national/sub national working groups or committees.
Prepare or provide quality assurance on materials and related documentations for C4D strategies and plans (as a component of the CO and/or UNDAF Programs) to ensure optimum impact, scale and sustainability of achievements/results.
Identify, establish and maintain active interaction/relations with media, academia and other strategic partners to communicate/advocate.
Conduct and/or participate in M & E and Evaluation exercises, including country program previews, meetings and mid-term/annual reviews to assess/report on efficacy/outcome of C4D on UNICEF and CO Strategic Plans/Goals.
Participate in CO strategic discussions to collaborate on policy and agenda setting for C4D advocacy and investments and related external relations and resource mobilization initiatives.
Identify, build and maintain partnerships through networking and proactive collaboration with strategic partners, e.g. academia; social networks; celebrities, journalist, media, all sectors/levels of (socially aware) society and critical audience to reinforce cooperation and/or pursue opportunities for C4D advocacy to promote UNICEF mission and goals for child rights, social equity and inclusiveness.
Collaborate with internal global/regional communication partners to harmonize, link and/or coordinate messaging and use of multiple media and communication platforms to enhance C4D outreach including in humanitarian contexts.
Implement innovative practices, approaches and latest technology on multiple media and social/digital platforms and networks for C4D that are appropriate/available for the CO context and audience.
Eligibility Criteria
Applicants must have-
Advanced University Degree in Social and Behavioral Science, Sociology, Anthropology, Psychology, Education, Communication, Public Relations or other related social science field is required.
(Bachelor's) University Degree in related fields with 7 years professional experience may be acceptable in lieu of an Advanced University Degree.
A minimum of 5 years of professional experience in areas of social development program planning, communications and development, public advocacy and/or related areas at the international and/or large organization some of which preferably were served in a developing country is required.
Relevant experience in related areas in a UN system agency or organization is an asset.
Fluency in English is required.
Knowledge of another official UN language or a local language is an asset.
How to Apply
Applicants must submit their applications through online process.
For more information, please visit UNICEF.