Deadline: 10 February 2020
The World Bank Group (WBG) is currently seeking applications from the eligible applicants for the post of Education Specialist in Monrovia, Liberia. The duration of this post is 3 years.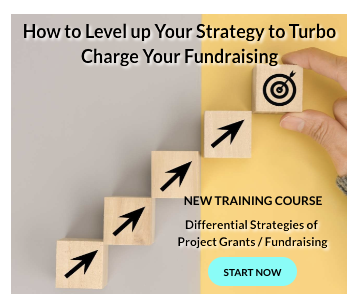 WBG has set two ambitious goals to push extreme poverty to no more 3 percent by 2030, and to promote shared prosperity and greater equity in the developing world.
Key Job Responsibilities
The Education Specialist will perform the following functions-
Participate in the full cycle of project preparation, implementation support, and evaluation.
Support mission preparation and contribute to mission objectives, including inputs to mission aides-memoire and implementation status reports (ISRs).
Support monitoring and evaluation of project development objectives and implementation progress, intermediate outcomes, and results-based financing/disbursement linked indicators.
Contribution to analytical work and non-lending services.
Contribute to the design, preparation, and dissemination of analytical products (e.g. sector assessment, policy notes, impact evaluation, public expenditure reviews, country systems diagnostics, case studies, etc.).
Work on cross-sectoral teams (especially, Health, Nutrition and Population; Macroeconomics and Fiscal Management; Social Protection and Labor; Governance; Trade and Competitiveness) to contribute to products such as public expenditure reviews, service delivery surveys, and impact evaluations.
Contribute to the country diagnostics and other core analytical work.
Advise country and sector teams on education issues and activities.
Support to human development (HD) and other operational and analytical work.
Provide education sector input to regular Bank's products / outputs (e.g. HD sector briefings and memos, background reports, project performance reviews, etc.).
Liaise with HD staff on integrated HD inputs and activities.
Respond to ad-hoc information requests from internal and external parties.
Work with staff from other global practices on HD / education related issues (e.g. development policy operations (DPOs) with HD triggers, analytical work related to governance, management and financing of education sector, etc).Support building client capacity.
Supporting building client capacity to use findings of policy research / analytical work for developing new policies and undertaking sector reforms.
Provide technical advice on key issues and strategic directions for the country's education sector development.
In coordination with the task team leader(s)s, represent the World Bank in bilateral or multilateral meetings and activities with other development partners.
Participate in regular Local Education Group (LEG) meetings and contribute to its work and follow up on key recommendations.
Eligibility Criteria
Applicants must have:
Master's Degree (PhD preferred) in economics, education (economics of education, education policy, etc.), public policy, or a related field.
Minimum 5 year's of experience in the education sector.
Relevant experience with policies and interventions in the education sector, familiarity with World Bank's operations and business processes will be a plus.
Strong analytical and technical skills, including an understanding of the core education data sets, indicators, tools for analysis of this data, and the use of evidence for education policy.
Strong client orientation and proven ability to work with government agencies, and with partner organizations.
Proactive attitude to challenges and flexibility in quickly adjusting to changing work program requirements.
Respond quickly to internal and external client requests, and set realistic priorities for self and others.
Excellent communication (oral and written) skills in French and English.
How to Apply
Applicants must submit their applications through online process.
For more information, please visit WBG.