Deadline: 9 February 2021
Plan International is currently seeking applications from the eligible applicants for the post of Partnership Advisor in Monrovia, Liberia.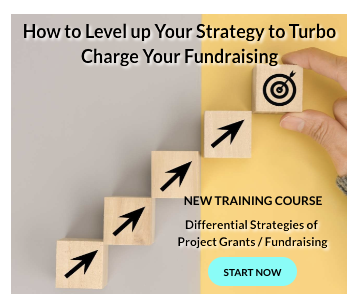 Plan International is an independent development and humanitarian organisation that advances children's rights and equality for girls.
Key Job Responsibilities
The Partnership Advisor will perform the following functions-
Lead the process of Sub-Recipients Capacity assessment to identity capacity needs for successful implementation of the Global Fund grants awarded to Plan International as Principal Recipient.
Lead the development and implementation of plans to address the capacity needs of the selected Sub-Recipients and Implementing partners along with community-based organizations partnering with Plan International Liberia in Liberia for Global Fund grants implementation.
Provide technical support and guidance in developing organizational strategy on strengthening partnerships in Liberia.
Provide support in managing Partnerships and actively coordinate with partners and partnerships forums in Liberia on important technical and financial matters.
Provide guidance and technical support in building capacity of the community-based entities having a key role in delivering services to beneficiaries under the Global Fund grants implemented by Plan International.
Regularly assess partnership environment in Liberia and advise Plan International Leadership on strategies to further enhance partnerships in light of the evolving needs and context.
Provide trainings and capacity building sessions to partners as necessary.
Ensure that the key implementation strategies and systems are fully aligned with the national priorities, the national health policy, and disease-specific National Strategic Plans.
Provide guidance and support efforts to ensure sustainability of interventions and strategies aimed at controlling TB and HIV/AIDS, as well as building resilient health systems and liaise with the Ministry of Health in Liberia, Liberia Country Coordination Mechanism (LCM), the Global Fund, and other partners on matters related to sustainability and aid effectiveness.
Eligibility Criteria
Applicants must have:
Master's Degree in relevant field.
5 year's experience in fostering and managing partnerships and/or building capacity of stakeholders preferably in health sector.
Experience with partners in health sector in Liberia including the Government Ministries and the Ministry of Health, NGOs, local Community-Based Organizations (CBOs), UN agencies, multi-lateral and bilateral organizations, Faith-based organizations, and other organizations involved in health sector in Liberia.
Sound understanding of the National Health Systems, National Health Policy, disease dynamics, National Health Priorities, Disease-specific National Strategic Plans, and partnerships environment in Liberia.
Experience in developing shared value partnerships between corporations and international non-profits desirable.
Knowledge of partnerships, sustainability, and donor financing.
Experience in assessing organizational capacities in key functional areas such as Financial Management and Systems, Monitoring, Evaluation, and Research, Procurement and Supply Chain Management, Risk Management, and Program Management.
Excellent analytical, writing, and organizational skills.
Excellent interpersonal skills.
How to Apply
Applicants must submit their applications through online process.
For more information, visit Plan International.