Deadline: 25 May 2016
Danish Refugee Council (DRC) is currently seeking applications from the eligible applicants for the post of HR and Administration Manager in Tripoli, Libya.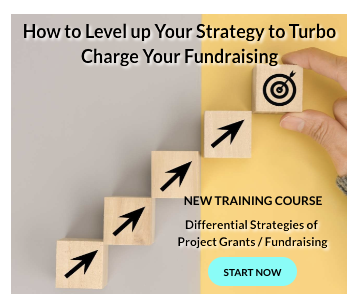 The HR and Administration Manager will be responsible for leading DRC's HR and admin functions across Maghreb (Libya, Tunisia and Algeria) through direct management of staff at Tripoli office as well as technical coordination and support to the other offices.
DRC fulfills its mandate by providing direct assistance to conflict-affected populations – refugees, internally displaced people (IDPs) and host communities in the conflict areas of the world.
Key Jobs Responsibilities
The HR and Administration Manager will perform the following functions-
Ensure that recruitment of national and international staff is done within specified time limits, in accordance with DRC standards, including appropriate announcements, interviewing, reference checks and contracting.
Ensure that appropriate contracts for employees, consultants, volunteers, interns and casual labourers are prepared upon submission of authorized recruitment forms, and renewed in a timely manner.
Ensure efficient and secure maintenance of employee files, and manage systems for tracking contractual issues, holidays, benefits, performance appraisals and other HR administrative issues.
Ensure that the performance appraisal system is correctly and timely implemented in addition to updating the training calendar and tracking its budget.
Participate in Code of Conduct meetings and assist in decision making.
Ensure that applications for visas and residency permits for international staff are submitted on time and closely tracked to minimize time spent outside the country and recruitment delays.
In close coordination with the officers, manage the inputs into the national staff payroll database and generate monthly payroll in accordance with current income tax and social security laws
Represent DRC in coordination forums and with governmental entities including Ministries and local authorities.
Ensure effective and efficient management of office administration policies, systems and procedures.
Prepare/review contracts for all property and land rental for offices and international staff housing, and ensure an up to date database of contracts to track rental installments due, notice periods, renewals, deposits and municipality tax payments is maintained.
Administer and explain benefits to employees, serve as liaison between employees and insurance carriers.
Eligibility Criteria
Applicants must have-
University degree or higher education relevant to human resources, business administration or other relevant fields.
Thorough understanding of the Libyan Labor Law, social security, and taxation.
3 years of proven experience in Human Resources Management.
Strong written and oral communication skills, effective in representation and liaison with external parties.
Above average computer literacy.
Proficiency in spoken and written Arabic and English is a must.
French is an advantage.
 How to Apply
Applicants must submit their applications through online process.
For more information, please visit DRC.