Deadline: 20 June 2016
The World Bank Group (WBG) is currently seeking applications from the eligible applicants for the post of Natural Resources Management Specialist in Antananarivo, Madagascar.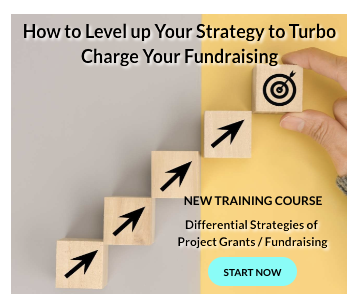 WBG has set two ambitious goals to push extreme poverty to no more 3 percent by 2030, and to promote shared prosperity and greater equity in the developing world.
Key Jobs Responsibilities
The Natural Resources Management Specialist will perform the following functions-
Support and/or lead operational and analytical work on REDD+, forests and the links to poverty reduction and development in the context of economic development and rational land use across sectors.
Support the Government of Madagascar in finalizing its Emission Reductions Program Document for submission to the FCPF Carbon Fund.
Support Madagascar in preparing a multi-sector and multi-donor Sustainable Agriculture Landscape Project which will contribute important investment finance to better manage forests and land while boosting agricultural productivity.
Support the implementation of the Ci-Dev funded Ethanol Clean Cooking Climate Finance Program.
Support the implementation and supervision of the Southwest Indian Ocean Fisheries Governance and Shared Growth Project ("SWIOFish"), primarily in Madagascar, but possibly also in other participating countries.
Facilitate and maintain effective communication with local partners, NGOs, civil society, the private sector, as well as specialized international organizations, on both forests and fisheries.
Contribute to GENDR and corporate tasks related to forests, fisheries and natural resources management in Madagascar and beyond.
Contribute to Madagascar country team discussions (e.g., Country Partnership Frameworks, Advisory Services and Analytical pieces) involving forests and fisheries.
Support engagement around environmental issues with focus on forests and fisheries and contribute towards translating these dialogues into proposals for IDA, GEF or international climate financing opportunities.
Supervise compliance with the Bank's safeguards policies by building effective working relationships with the borrower/project implementation agency to ensure proper understanding of the policies.
Eligibility Criteria
Applicants must have-
Master's degree or equivalent academic qualification in a relevant discipline with a preference given to forestry, and as alternatives environmental science, environmental economics, biology, public policy, or equivalent.
Minimum 5 years of professional experience in the environmental sector, including proven experience in REDD+, forest/agriculture landscape, and fisheries projects.
Experience in implementing (and/or supervising the implementation of) Natural resources management programs/projects.
Field experience in the forest or fisheries sectors.
Excellent written and verbal communication skills in English and French.
How to Apply
Applicants must submit their applications through online process.
For more information, please visit WBG.