Deadline: Ongoing
Abt Associates is currently seeking applications from the eligible applicants for the post of Chief of Party in Lilongwe, Malawi.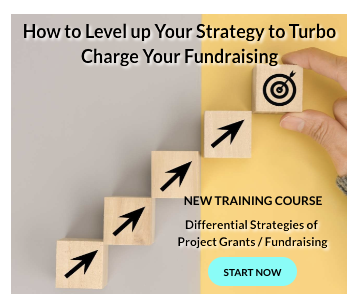 The Chief of Party will be responsible for guiding senior technical staff and for ensuring program responsiveness and quality of work along with efficient use of resources and achievement of results.
Abt's mission is to improve the quality of life and economic well-being of people worldwide.
Key Jobs Responsibilities
The Chief of Party will perform the following functions-
Provides strategic direction and technical leadership to produce monitoring and evaluation results and deliverables.
Manages, supervises, and ensures the quality of work of a team of full-time local and expat staff as well as multiple subcontractors and short-term technical assistance staff.
Recruits and selects short-term staff as needed for specific tasks.
Clarifies roles, delegates responsibilities to senior staff, and clearly communicates expectations for staff contribution to project activities.
Manages the operational, financial, and administrative aspects of the project.
Provides quality assurance over all technical and administrative deliverables and ensures technical and administrative contractual compliance.
Functions as the primary liaison between USAID, Abt Associates, local national organizations, and other partners and stakeholders.
Creates management systems in line with Abt standard operating procedures that are consistent with the needs of the project.
Works with USAID, staff, and partners to translate project goals and objectives into implementable strategies and plans.
Directs and oversees planning and budgeting processes.
Prepares quarterly and annual project activity reports as specified in the contract.
Eligibility Criteria
Applicants must have-
Master's degree with at least 15 years of international project management experience in designing, implementing, and managing complex monitoring and evaluation frameworks for programs in developing countries.
Expertise in early grade reading with preference given to experience with the Early Grade Reading Assessment (EGRA).
Experience in East Africa is critical with a preference given to experience in Malawi, including thorough knowledge of specific educational priorities.
Demonstrated experience in capacity development with ministry of education staff and teachers.
Experience developing project vision, aligning key stakeholders around that vision, and assuring that the vision is translated into implementable strategies.
Demonstrated ability to lead multidisciplinary, multicultural teams, manage complex programs, and ensure that project staff adhere to the highest standards of quality, relevance, and timeliness.
Experience working with USAID highly prioritized.
Strong written and verbal communication skills.
Fluency in English required.
How to Apply
Applicants must submit their applications through online process.
For more information, please visit Abt.