Deadline: 15 August 2016
International Development Law Organization (IDLO) is currently seeking applications from the eligible applicants for the post of Country Director in Bamako, Mali.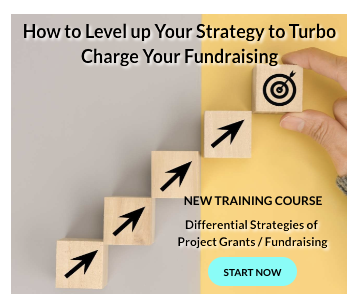 IDLO empowers people and enables governments to reform laws and institutions that promote peace, justice, social development and sustainable economic growth.
Key Jobs Responsibilities
The Country Director will perform the following functions-
Lead the overall management of the Program, including substantive and administrative matters, to ensure an effective, efficient and timely delivery of activities and results.
Oversee the implementation of the Program's work plan, analyze and anticipate delays and challenges, proposing adjustments as required.
Provide technical support and supervision to ensure compliance with IDLO's high quality standards throughout the implementation of the Program's activities.
Provide oversight to national and international experts regarding their day-to-day operations, including but not limited to administration, procurement, human resources, logistics and finance, ensuring accurate records keeping, as well as substantive matters.
Timely submit monthly reports outlining progress made towards the achievement of objectives to the IDLO Regional Program Manager, Africa.
Undertake regular monitoring and representational missions to Segou, Mopti, Timbuktu and Gao as needed throughout the implementation of the Program.
Oversee the local financial management of the program, review the Program's financial reporting and lead the development of the Program's budget forecasts.
Monitor the Program implementation environment, including security, political, development and personnel issues that may affect implementation of IDLO projects.
Lead the preparation of donor narrative reports in collaboration with the Program Coordinator at IDLO Headquarters.
Review internal and external financial reports produced by the Program Finance team, identify areas of under or over spending, update financial forecasts.
Identify and report on timely manner any difficulty or possible change in the Program strategy, objectives, results or activities, and make recommendations for timely and optimal course corrections.
Identify project and team successes and lead documentation for internal and external information sharing.
Identify new program opportunities and develop project proposals for funding (including performance indicators, monitoring and evaluation frameworks, work-plans and budgets).
Eligibility Criteria
Applicants must have-
Preferably an advanced degree in Law, or otherwise a degree in International Relations or Development would be considered.
Minimum 15 years of experience in the international development sector in the areas of justice sector reform, including the development, implementation and monitoring of capacity building programs and/or criminal law.
Minimum 15 years of experience and proven track record in program management and program administration.
Experience in capacity building programs in post conflict countries building the capacity of a broad range of national actors.
Knowledge on sub-grant management will be a plus.
Experience working in Africa.
Fluency in written and spoken French and English is required.
How to Apply
Applicants must submit their applications via website.
For more information, please visit IDLO.