Deadline: 27 January 2017
Global Climate Fund (GCF) is currently seeking applications from the eligible applicants for the post of Director of External Affairs in Songdo, South Korea. The duration of this post is 3 years.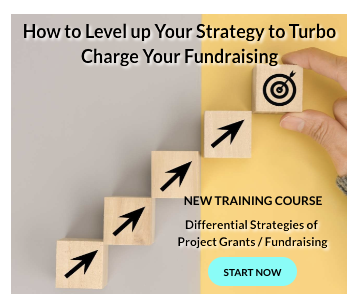 The Director of External Affairs will be responsible for the Fund's communications functions, including media relations, public relations and events, the Fund's website, online presence and social media, meeting and conference services and coordination of the Executive Director's public engagements.
The mission of the Green Climate Fund is to expand collective human action to respond to climate change – the defining challenge of our time.
Key Jobs Responsibilities
The Director of External Affairs will perform the following functions-
Build and maintain positive relationships between the Fund and UNFCCC parties across the globe, particularly to promote funding proposals and other beneficial relationships.
Develop innovative approaches and strategies for catalyzing and stimulating the effective engagement of key stakeholders at local, national and international levels.
Build coalitions and partnerships with external stakeholders, including public/private partnerships and sponsorship-type arrangements.
Direct the development and implementation of a comprehensive communications strategy.
Direct the management of the GCF's online presence, including its website, webcast productions, social media engagement and supporting branding as well as complementary outreach activities such as publications, exhibits and events, and merchandising.
Develop strong relationships with media, initiating and overseeing the implementation of targeted media campaigns and marketing strategies on agreed themes, including on GCF success stories.
Oversee media and broadcasting facilities and services at Board Meetings of the GCF, where necessary with designated service providers and host country officials.
Provide strategic oversight to communications-related activities of other Divisions/Offices.
Manage and advise on, all matters of international protocol for the Fund.
Eligibility Criteria
Applicants must have-
Master's university degree in international relations, communications, political science, or related area.
At least 15 years of progressively responsible experience in international relations, journalism or strategic communications of which at least 10 years at the international level in a large multicultural institution.
Proven track record of developing strong beneficial relations with other institutions and partners.
Understanding and experienced in international protocol matters.
Experience in the development and implementation of multimedia public information strategies.
Experience in managing events and meetings.
Experience in directing and managing a team of diverse staff to achieve results through clear direction and supervision.
Fluency in English is essential.
Knowledge of another United Nations language is an advantage.
How to Apply
Applicants must submit their CV and a letter of interest in a single PDF file via email given on the website.
For more information, please download the PDF GCF.