Deadline: 20 April 2016
Amnesty International (AI) is currently seeking applications from the eligible applicants for the post of Media Manager in London, United Kingdom.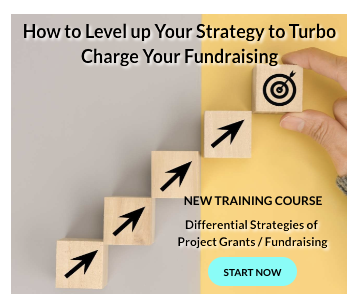 The Media Manager will be responsible to lead, facilitate and support Amnesty International's international media work across the EU.
The AI's global campaign is to change the lives of those suffering human rights abuses.
Key Jobs Responsibilities
The Media Manager will perform the following functions-
Generate press coverage in sub-regional and national media for Amnesty International in [region] in order to build Amnesty International's profile in the region.
Work with international media based in the region to generate coverage about Amnesty International's human rights concerns in [sub-region].
Implement a regional media relations programme which includes: pro-active media liaison; pitching Amnesty International stories and spokespeople; organizing interviews; providing media briefings; drafting press releases, writing op eds; and responding to media requests.
Work alongside the Regional Research and Campaigns Directors for the region to set the strategic communications direction for the sub-region, working as part of an integrated, multifunctional team; all campaigns and communications initiatives must be communicated in a manner suitable and relevant to the appropriate audiences.
Advice research and campaigns teams on the development of media and communications strategies; originate and contribute to media and communications products consistent with these strategies.
Identify opportunities for media work and provide advice on what products or activities would work best to meet media objectives and achieve impact, ensuring all work is timely, with a strong news value targeted at defined audiences.
Undertake crisis media work, ensuring Amnesty International responds in an effective and timely manner to key external and internal developments.
Provide media and communications support to Amnesty International research missions, ensuring that relevant findings are reported in a timely, media-focused manner.
Integrate social media into overall media plans and activ
Eligibility Criteria
Applicants must have-
Substantial, relevant experience in similar role in journalism or public relations, in an international environment.
Understanding of international political and human rights issues and specifically how these issues apply in [sub-region].
Extensive experience in producing a wide range of quality materials for print and/or broadcast media, as well as for social media platforms.
Strong knowledge of international, regional and national media – across traditional and digital platforms – with established contacts at key publications and broadcast outlets.
Sound understanding of media relations management including updating and maintaining relationships with media contacts.
Detailed knowledge of current and emerging media trends and developments.
Ability to judge issues and impact as well as experience in issues and crisis manageme
Experience in the use of social media networks, within a business context.
Ability to work in high pressured environment while managing competing priorities and
Experience in providing spokespeople support and in developing and conducting media training, including in effective interview techniques.
Experience in organizing successful media events including press conferences, briefings and seminars in range of contexts.
Experience in media monitoring, analysis and reporting.
Knowledge of Amnesty International and interest in, and personal commitment to, the full range of human rights.
Fluency in written and spoken English.
Fluency in at least one other major EU language is ideal.
How to Apply
Applicants must submit their applications through online process.
For more information, please visit AI.