Deadline: 26 April 2016
African Development Bank (AfDB) is currently seeking applications from the eligible applicants for the post of Evaluation Officer in Côte d'Ivoire.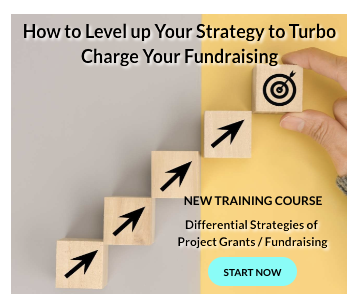 The Evaluation Officer will contribute to the evaluations of the Bank's activities including projects, countries, sectors, or thematic and corporate priorities.
AfDB's mission is to spur sustainable economic development and social progress in its regional member countries (RMCs), thus contributing to poverty reduction.
Key Jobs Responsibilities
The Evaluation Officer will perform the following functions-
Carry out components of evaluations in accordance with the Bank's Evaluation Policy and Manual and international evaluation standards e.g. Evaluation standards from the Development Assistance Committee (DAC) of the Organization for Economic Co-operation and Development, and Good Practice Standards from the Evaluation Cooperation Group (ECG). This includes:

Conduct literature and document reviews.
Frame evaluation questions.
Develop Evaluation Matrix.
Develop evaluation design (e.g., randomized, quasi-experimental, non-experimental) and identify limitations.
Identify data sources, data gaps and develop strategies to address data gaps.
Develop and apply sampling strategy.
Collect, access, analyze and interpret data. Code data against coding schemes.
Develop Theory of Change and assess program rationale.
Identify/quantify results (intended and unintended).
Identify/evaluate alternative delivery models.
Use evaluation-related software.
Assist the Task Manager in developing the performance story based on the analysis of evaluation findings. Contribute to the writing of evaluation reports.
Supervise the work of junior analysts.

Support the Task Manager in establishing an effective quality management process including contributing to the terms of reference for internal and external peer-review.
Provide regular written progress reports to IDEV management to update them on ongoing evaluations.
Eligibility Criteria
Applicants must have-
Master's degree with specialization in economics, sociology, statistics or public administration or an equivalent combination in terms of training and experience.
A minimum of four (4) years' experience in contributing to components of evaluations and/or research projects.
Experience in contributing to the writing of evaluation and/or research reports.
Experience using relevant computer software for data analysis purposes and using Bank standard software (Excel, Word and PowerPoint).
Knowledge of the Bank's mandate, strategic priorities, policies and operations.
Knowledge of evaluation theory, frameworks, process, methodology.
Knowledge of developments and trends in international development.
Proficiency in English and/or French and working knowledge of the other language.
How to Apply
Applicants must submit their applications through online process.
For more information, please visit AfDB.