Deadline: 30 September 2019
United Nations Development Programme (UNDP) is currently seeking applications from the eligible applicants for the post of Monitoring and Evaluation (M&E) Specialist in Malabo, Equatorial Guinea. The duration of this post is 1 year.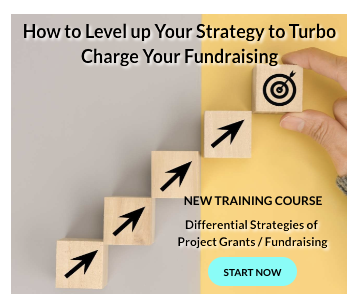 The M&E Specialist will be responsible for supporting the successful implementation, monitoring and evaluation of the UNDP Equatorial Guinea Country Programme.
UNDP works in nearly 170 countries and territories, helping to achieve the eradication of poverty, and the reduction of inequalities and exclusion.
Key Job Responsibilities
The M&E Specialist will perform the following functions:
Ensure Monitoring and Evaluation of UNDP project on procurement of the antiretrovirals and other related medicines and supplies:

Monitor the development of an efficient Procurement methodology for antiretrovirals in collaboration with UNDP experts and advisers in Denmark and Geneva, and advise the Ministry on the effective procurement of antiretrovirals.
Monitor effective implementation of the project.
Establish contact and communication with the UNDP HIST focal points in Copenhagen (Denmark).
Elaborate bi-annual progress reports.

Ensure the Monitoring and Evaluation of the Programme:

Ensure the compliance to the corporate planning and monitoring requirements: IWP, ROAR, Project Risks management, Projects monitoring on ATLAS.
Support in ensuring that the M&E system is gender-responsive.
Follow up on the Programme delivery by projects and provide periodic reports/brief to the Management.
Participate in and provide inputs to the development of project planning and implementation.
Support the development of project proposals – particularly performance monitoring plans and M&E sections.

Support the CO knowledge building and knowledge sharing in the area of Monitoring and Evaluation:

Contribute to the development of staff capacities in project M&E through facilitation of trainings.
Compiles and disseminates information extracted from all available information management systems to Senior Management and other stakeholders as needed.
Promote information sharing and coordination with UN agencies and other development partners.

Any other responsibilities as requested by the Senior Management.
Eligibility Criteria
Applicants must have-
Advanced university degree (Master's degree or equivalent degree) in international development, administration, social sciences, or other relevant discipline.
A first-level university degree in combination with 2 additional years of qualifying experience may be accepted in lieu of the advanced university degree.
5 years of relevant experience at the national and/or international level in providing services and hands-on experience in reporting in development projects using results-based management tools.
Proven programme management experience, preferably with UNDP or another UN agency, with sound knowledge and experience in all aspects of project cycle (design, implementation, M&E).
Proven experience in M&E, review and analysis of activities and report writing.
Previous experience in procurement is desired, experience in the procurement of ARV and/or medicines is an asset.
Experience setting up and helping design new programmes/projects is an asset.
Previous experience in Africa is an asset.
Strong interpersonal and written and oral communication skills.
Ability to work well in multi-disciplinary and multi-cultural teams.
How to Apply
Applicants must submit their applications through online process.
For more information, please visit UNDP.