Deadline: 13 July 2016
Global Communities is currently seeking applications from the eligible applicants for the post of Monitoring & Evaluation Advisor in Dakar, Senegal.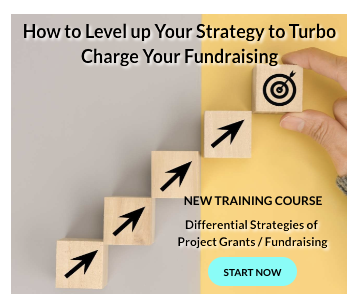 The Monitoring & Evaluation Advisor will be responsible for implementing and managing the M&E team and activities, including the coordination of an externally conducted impact evaluation and delivering a Performance Monitoring and Evaluation Plan (PMEP), for a high-quality, results-oriented project focused on improving local government performance & transparency.
Global Communities mission is to create long-lasting, positive and community-led change that improves the lives and livelihoods of vulnerable people across the globe.
Key Jobs Responsibilities
The Monitoring & Evaluation Advisor will perform the following functions-
Manage a rigorous approach to monitoring and evaluation, including mobile and web based technologies, for monitoring performance toward specific goals and objectives.
Oversee implementation of a baseline study on the project indicators, including review of tools and survey methodology; training of enumerators, and review of data quality and analysis.
Collaborate and liaise with the external evaluation contractor to design and carry out mid-term and end-term evaluations.
Design and implement GOLD's PMEP in coordination with USAID/Senegal. This includes selecting and tracking of specific indicators, developing strategies for data collection, and regularly reporting on project indicators.
Handle the day-to-day monitoring and reporting on activities under the award.
Design data collection instruments, schedules, analysis methods, and applied technologies.
Ensure reporting requirements per USAID obligations under the Government Performance and Results Act (GPRA).
Monitor the results of the program's activities and contribute to periodic evaluations/assessments; help disseminate results to internal and external audiences.
Contribute extensively to quarterly and annual reports.
Other duties as assigned.
Eligibility Criteria
Applicants must have-
Bachelor's Degree in a relevant field At least five years of progressively responsible experience in the monitoring & evaluation of donor-funded international development projects is required.
Prior experience working on governance programs or community engagement is preferred.
Knowledge of USAID reporting requirements, and prior experience designing and implementing Monitoring and Evaluation Plans, impact evaluation design, and working with external consultants for third party evaluations.
Understanding of impact evaluation methodology and research methodology strongly preferred Understanding of national level MIS approaches and existing government databases/data collection preferred.
Proficiency in word processing, spreadsheet (preferably Microsoft Access and Excel), and presentation software (Microsoft PowerPoint)
Familiarity with database and statistical applications such as SPSS, SAS or STATA.
Excellent written and oral communication skill in both English and French is required.
How to Apply
Applicants must submit their applications through online process.
For more information, please visit Global Communities.