Deadline: 30 April 2016
CARE is currently seeking applications from the eligible applicants for the post of Monitoring and Evaluation Manager in Mogadishu, Somalia.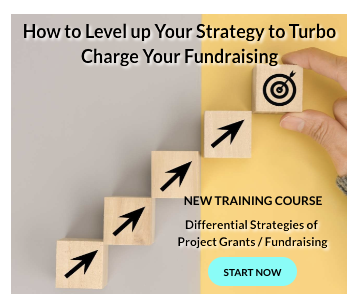 CARE's mission is to serve individuals and families in the poorest communities in the world.
Key Jobs Responsibilities
The Monitoring and Evaluation Manager will perform the following functions-
Develop the overall framework for the project's M&E systems, in collaboration with USAID and senior project staff, including requirements, reporting, baseline, and evaluation surveys. Develop and monitor the project's PMP to systematically document project performance for project technical leads and the project leadership team.
Ensure the alignment of research and M&E activities with program goals and contribute to the development of annual work plans to identify project targets and ensure inclusion of M&E activities.
Monitor project activities and tracking these activities against the results framework.
Conduct field visits for data validation, to monitor the quality and completeness of data sets. Coordinate data collection at project sites to monitor program development and ensure timely compilation and reporting of data. Capture and document lessons learned; champion the scaling up best practices.
Generate monthly indicator reports and tracking progress against key indicators.
Ensure timely and accurate submission of project activities to donor, including progress against targets set in the award agreement and annual work plan, quarterly, and annual reports.
Provide technical leadership and support to project and partner staff in planning and implementing M&E systems and activities, data-based program decision-making, and results reporting. Supervise, mentor, and build capacity of project M&E staff.
Develop and implement effective monitoring tools and approaches to demonstrate the effectiveness of project interventions.
Support the Chief of Party in coordinating the mid-term and final project evaluations.
Eligibility Criteria
Applicants must have-
Master's Degree in a relevant field (development studies, public health, demography, statistics, etc.).
Minimum of six years' experience and demonstrated practical skills in M&E of donor-funded development programs.
Previous experience supporting education-related programming is an advantage but not a requirement. (Previous experience working on a USAID-funded contract is strongly preferred.)
Strong knowledge of M&E methodology, data analysis and synthesis, performance evaluation and correction, and report writing.
Demonstrated capacity to use project M&E to advance strategic goals and provide data for decision-making.
Knowledge of statistical software (such as SPSS, STATA, and SAS).
Advanced skills with MS Word, Excel, PowerPoint, and Access (or similar tools) is strongly preferred.
Knowledge of USAID data collection and reporting requirements.
Ability to travel throughout project areas, as needed and as the security situation allows.
Excellent representational and communication skills, written and oral fluency in English.
How to Apply
Applicants must submit their applications through online process.
For more information, please visit CARE.