Deadline: 9 May 2016
Coffey is currently seeking applications from the eligible applicants for the post of Monitoring & Evaluation Officer in Suva, Fiji. The duration of this post is 1 year.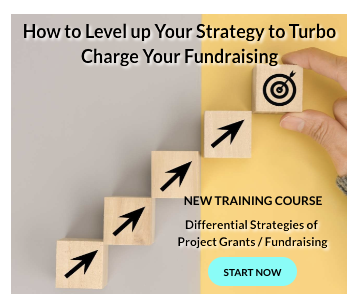 The Monitoring & Evaluation Officer will support the Fiji Community Development Program (FCDP) Team to implement FCDP in accordance with the Annual Program Plan and the FCDP contract between DFAT and Coffey.
Coffey's mission is to delivering technical excellence and innovative solutions to manage complex risk in challenging environments.
Key Jobs Responsibilities
The Monitoring & Evaluation Officer will perform the following functions-
Take responsibility for day-to-day M&E activities.
Provide technical support to the Program in participatory approaches to M&E, learning, and other approaches as required.
Act as a mentor to CSOs and key stakeholders to provide strategic and practical advice and support in CSO M&E and community engagement.
Support the M&E Adviser, the Senior Program Manager and the Learning & Development Officers and CSO partners in best practice approaches to the development and management of the M&E Framework.
Implement a range of social and action research activities for FCDP and to support CSO capacity in this area.
Provide technical support to the implementation of the Monitoring and Evaluation Framework (MEF) and Monitoring and Evaluation System (MES) with special attention to CSO M&E planning and reporting.
Collate and analyze qualitative and quantitative data from the MES to provide evidence of progress towards achieving project results.
Implement a process to identify, analyze, document, and disseminate lessons learned and promote the outcomes and activities of FCDP and DFAT.
Eligibility Criteria
Applicants must have-
Qualifications in M&E, International Development, Management, Political Science, Public Policy, or a related field.
Demonstrated experience working with civil society organizations on a range of activities including M&E, capacity development, and governance.
Demonstrated experience and established relationships within the Fijian CSO sector.
Demonstrated practical experience in designing, implementing and/or managing the M&E
Demonstrated ability to review the effectiveness of existing M&E systems, and to identify and implement improvements to achieve greater efficiencies in reporting.
Demonstrated experience in development assistance programs. In particular involving partnership and capacity building of institutions and individuals.
Demonstrated ability to breakdown and communicate complex concepts simply with a range of stakeholders in multi-cultural settings.
Demonstrated experience in conducting quantitative and qualitative research including the collection and analysis of data, interpretation and preparation of reports.
Demonstrated experience in developing approach to monitoring and reporting on program progress on cross-cutting issues such as sustainability, gender, environment, HIV/AIDS and anti-corruption.
How to Apply
Applicants must submit their applications through online process.
For more information, please visit Coffey.