Deadline: 11 May 2016
United Nations Development Programme (UNDP) is currently seeking applications from the eligible applicants for the post of Monitoring and Evaluation Specialist in Kabul, Afghanistan. The duration of this post is 1 year.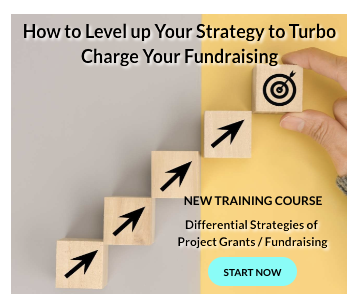 The Monitoring and Evaluation Specialist will contribute to Project planning, monitoring and reporting processes.
UNDP works in nearly 170 countries and territories, helping to achieve the eradication of poverty, and the reduction of inequalities and exclusion.
Key Jobs Responsibilities
The Monitoring and Evaluation Specialist will perform the following functions-
Support preparation of project´s Annual Work Plan (AWP) by defining data/information requirements for Project planning, coordinating steps of the formulation process, receiving and controlling quality of inputs from the project specialists and IPs. Coordinate process between the project, IPs and UNDP CO according to the UNDP SOP.
Formulate the AWP according to the UNDP format and in accordance with the CO Timelines.
Support the preparation of the project´s detailed implementation plans by coordinating inputs from project specialists, team leaders and IPs; ensure that inputs are appropriately reflected in the MS Project Software and other implementation planning formats (Gantt chart); provide prompt revisions/updates to the Gantt Chart/MS project to ensure implementation plans are updated according to CO Timelines.
Contribute to the monitoring of achievement of AWP results and targets and to the analysis of deviations between planned and actual results achieved. Provide inputs to problem-solving.
Ensure that project´s information in UNDP´s results-management systems including ATLAS project management module is updated regularly and reflects changes and modifications.
Coordinate the processes for updates of the project planning system ensuring that the updates/revisions are done according to CO Timelines.
Contribute the preparation of project revisions.
Eligibility Criteria
Applicants must have-
Master´s Degree in Social Sciences, International Development, (Relevant Field to the project focus) or public sector management.
Post-graduate academic training in M&E and quantitative/qualitative research is an asset.
Minimum of 5 years of progressively advancing experience in project-level planning, monitoring and results management in public international organizations and private internationally operating organizations in the area of development.
Demonstrated experience in results-monitoring and implementation of systems and tools in the area of RBM and monitoring and evaluation is a requirement.
Demonstrated training/experience in quantitative and qualitative data collection methodologies is an asset.
Proven experience in the design and delivery of capacity development activities.
Experience working in multi-cultural teams in a requirement.
Computer literacy – MS office applications, web-based management information systems.
Fluency written and spoken English.
How to Apply
Applicants must submit their applications through online process.
For more information, please visit UNDP.