Deadline: 30 April 2016
International Business & Technical Consultants, Inc. (IBTCI) is currently seeking applications from the eligible applicants for the post of Senior Analysis, Monitoring & Evaluation Advisor in Nairobi, Kenya.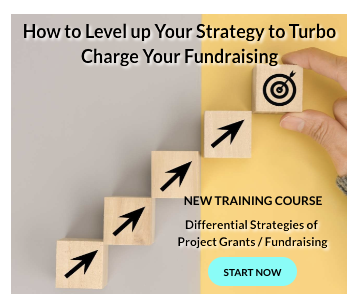 The Senior Analysis, Monitoring & Evaluation Advisor will design and oversee the implementation of evaluations, analyses, designs and assessments, and the full review, revision and maintenance of the Office PMP, Project M&E Plans, and IP M&E Plans.
IBTCI's mission is to support and facilitate economic and industrial development and remains focused on meeting the development assistance needs of emerging markets and developing countries by offering exceptional functional expertise, regional experience, and a commitment to excellence.
Key Jobs Responsibilities
The Senior Analysis, Monitoring & Evaluation Advisor will perform the following functions-
Oversee production and ensure quality of all assessments, analytical reports, and evaluations.
Advise the USAID/EA/Somalia Office in updating the Office PMP to align with the new strategy and create project log frames and M&E Plans for the USAID/EA/Somalia Office, in compliance with ADS 203.
Design and manage collection of baseline data at the IR and DO levels.
Design and oversee training of USAID staff and IPs in performance management concepts and processes; standardization of partner M&E Plans, work plans, and quarterly reports; and verification of partner data quality.
Advise all IPs on the creation of aligned log frames and M&E Plans for their activities.
Assist technical staff to review and revise the intermediate results in their results frameworks, as necessary, for more effective implementation and monitoring.
Periodically review and discuss indicators and reporting with IPs and COR/AORs, and help operationalize indicators by assisting USAID technical staff with definitions, data collection, and data analysis.
Provide technical assistance and training, as needed, for USAID, IP and government counterpart staff (to the extent they are involved in USG projects).
Ensure that quality standards and schedules for the program are met.
Ensure effective and efficient performance for all aspects of the contract and overseeing all quality control and reporting.
Interact professionally with senior Mission, Embassy and government officials.
Eligibility Criteria
Applicants must have-
A graduate degree in the field of evaluation, international development or a related technical field, or a bachelor's degree and five years' experience in addition to the required minimums.
At least 10 years of overseas experience in international development designing and managing evaluations (impact and performance), analyses and assessments, including the design of the evaluation methodology, participatory data collection methods and protocols, and data verification techniques.
Prior experience in a high threat environment.
At least seven years of demonstrated experience developing performance management plans, monitoring project implementation, and verifying data from large development projects.
At least seven years of experience recruiting, forming and successfully managing teams, and ensuring the quality of their products.
Excellent English writing skills and speaking ability.
How to Apply
Applicants must submit their applications through online process.
For more information, please visit IBTCI.