Deadline: Ongoing
Abt Associates is currently seeking applications from the eligible applicants for the post of Monitoring & Evaluation Specialist in Lusaka, Zambia.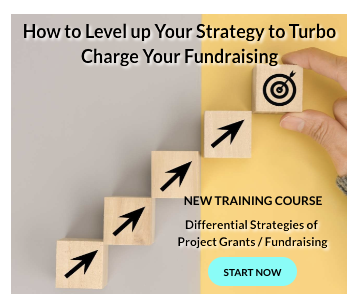 The Monitoring & Evaluation Specialist will be responsible for guiding the design and implementation of monitoring, evaluations, and research related to early grade reading.
Abt's mission is to improve the quality of life and economic well-being of people worldwide.
Key Jobs Responsibilities
The Monitoring & Evaluation Specialist will perform the following functions-
Provide strategic direction and technical leadership to produce monitoring and evaluation results and deliverables.
Designs research and evaluation studies to help determine what works well in early grade reading assessments in schools in Zambia.
Ensures the quality of implementing partner monitoring results by helping to set up indicators; train staff on how to collect, analyze, and enter data; and overseeing subcontractor monitoring of the data via primary data collection in the field.
Trains enumerators or oversees the training of enumerators, as needed, in order to collect primary data in the field.
Identify secondary data that can be used for analysis.
Provide quality assurance over all monitoring, evaluation, and research results.
Designs data analysis plans and oversees staff and subcontractors in that analysis.
Clarifies roles, delegates responsibilities to senior staff, and clearly communicates expectations for staff contribution to project activities.
Maintain productive working relationships with USAID, project partners and key counterparts, and reports to the Project Director in Abt Associates' home office.
Eligibility Criteria
Applicants must have-
Master's degree with at least 10 years of monitoring and evaluation experience, including experience in designing, implementing, and managing complex monitoring and evaluation frameworks for programs in developing countries, particularly as related to educational data collection.
Expertise in early grade reading with preference given to experience with the Early Grade Reading Assessment (EGRA).
Significant experience in East Africa is critical with a preference given to experience in Zambia, including thorough knowledge of specific educational priorities.
Expertise in designing monitoring and evaluation frameworks, including setting up theories of change, results frameworks, and indicators, targets, and data collection plans is critical.
Expertise in experimental, quasi-experimental, and non-experimental designs and qualitative and quantitative methods required.
Ability to liaise effectively with and develop consensus among key stakeholders, including donors, beneficiaries, national and local officials, public, private and civil society partners to assure effective collaboration among stakeholders.
Demonstrated ability to lead multidisciplinary, multicultural teams, manages complex programs, and ensures that staff and subcontractors adhere to the highest standards of quality, relevance, and timeliness.
Experience working with USAID highly prioritized.
Strong written and verbal communication skills.
Fluency in English required.
How to Apply
Applicants must submit their applications through online process.
For more information, please visit Abt.