Deadline: 28 October 2018
The World Bank Group (WBG) is currently seeking applications from the eligible applicants for the post of Senior Education Specialist in Rabat, Morocco. The duration of this post is 3 years.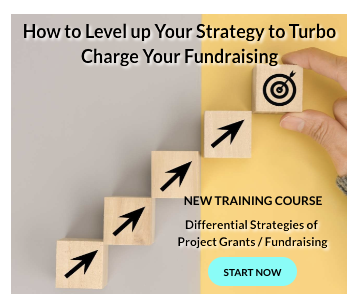 WBG has set two ambitious goals first is reducing extreme poverty to 3% by 2030 and second is promoting shared prosperity by fostering income growth of the bottom 40% of the population in every country.
Key Jobs Responsibilities
The Senior Education Specialist will perform the following functions:
Co-lead the implementation of a new lending operation in Morocco.
Engage in policy dialogue with high-level government officials.
Be a focal point for the education team in Morocco. S/he will work closely with team members to provide oversight and on the ground leadership.
Liaise with donor partners and represent the Bank in all activities relating to education in Morocco.
Manage communications related to education in Morocco.
Lead and contribute to analytical work and produce reports and presentations, as needed.
Work closely with other Global Practices in the field to ensure synergies.
Respond to ad-hoc and urgent requests from management, as requested.
Lead or contribute to other tasks as needed include developing proposals, preparing new projects, events and conferences
Eligibility Criteria
Applicants must have:
Advanced degree (Masters-level or PhD qualification) in education or education-related field.
Minimum of eight years of directly relevant experience in education.
Experience in supporting large-scale education system reform in more than one country.
Experience working with clients to build capacity and engage in policy dialogue on education.
Experience in designing and managing challenging education projects.
Experience in managing IPF projects and programs for results (PforR).
Strong analytical and technical skills, including an understanding of core education data sets, indicators, tools for data analysis, and the use of the resulting evidence for education policy-making.
Experience working on education development and reform, in one or more development contexts.
Comprehensive understanding of education systems, and how they interact in different social and development contexts and institutional arrangements.
Expertise in policies, programs, and methodologies to improve teaching and learning outcomes.
Full understanding of the World Bank's development initiatives and policies and practices related to lending and non-lending operations.
Strong engagement and policy dialogue skills with high-level counterparts and other stakeholders; client focused with an ability to provide prompt and high-quality responses.
Ability to maintain client relationships in the face of conflicting demands or directions.
Ability to provide evidence-based advice and practical solutions based on sound diagnosis and judgement, and mindful of political considerations and capacity limitations.
Ability to influence and promote consensus among different stakeholders.
Ability to manage diverse and sometimes competing interests and perspectives.
Demonstrated ability to lead teams of professionals. Excellent interpersonal skills, with proven ability to work in a team and intercultural environment with minimal supervision.
Proven track record of multitasking, managing competing demands, and effectively and timely delivering on tasks.
Proven ability to identify and develop new and creative partnerships with a wide variety of stakeholders.
Ability to work in a collaborative way and build relationships around a common goal.
Evidence of strong interpersonal skills and good judgement.
Capacity to share and convey complex technical issues in a format adapted to the final audience, orally and in writing.
Fluency in written and spoken English. Knowledge of French is essential. Arabic is a plus.
How to Apply
Applicants must submit their applications through online process.
For more information, please visit WBG.