Deadline: 22 June 2016
United Nations Office for Project Services (UNOPS) is currently seeking applications from the eligible applicants for the post of Health Programme Manager in Yangon, Myanmar. The duration of this post is 1 year.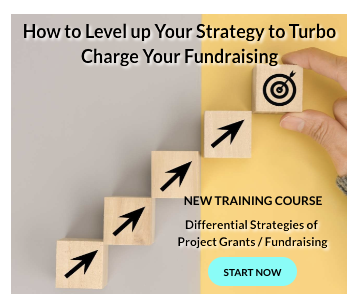 The Health Programme Manager will provide technical assistance (TA) to the State Health Department (SHD) in Sittwe with an expected long-term, State-wide impact that strengthens the health system and improves health outcomes for all.
UNOPS mission is to serve people in need by expanding the ability of the United Nations, governments and other partners to manage projects, infrastructure and procurement in a sustainable and efficient manner.
Key Jobs Responsibilities
The Health Programme Manager will perform the following functions-
Conduct on-going contextual analysis of political, economic, and social developments in Rakhine.
On a regular basis, critically analyze risks for 3MDG investments in Rakhine.
Develop, implement and update mitigation plan(s) for identified risks.
In partnership with the 3MDG's Conflict Sensitivity team, ensure that program activities under Pillars 1 and 2 are aligned with 3MDG conflict sensitivity principles.
Work closely with program stakeholders to ensure efficient and effective implementation of program objectives.
Liaise with government, development partners, UN agencies (including the UN coordinator in Sittwe), INGOs, and NGOs on developments in Rakhine.
Effectively represent 3MDG at coordination meetings on developments in Rakhine State.
With the support of the communications team and in collaboration with the selected implementing partners, clearly communicate Pillars 1 and 2 works in Rakhine.
Actively participate in discussions on emergency preparedness.
Coordinate program visits from the 3MDG Fund Management Office and/or the Fund Board, on an as requested basis.
Draft bi-annual lessons-learned reports and/or case studies that highlight key developments in grants funded under Pillars 1 and 2 in Rakhine.
Eligibility Criteria
Applicants must have-
Master's degree in international development, public health, public administration, sociology or political science with 5 years of relevant experience is required.
Bachelor's degree in these areas with 7 years of relevant experience is considered as equivalent.
5 years of experience managing grants, projects and/ or programs is required.
3 years of working experience in the health sector is required.
1 year proven working experience in Rakhine is required.
Experience of working sensitively and effectively in a culturally diverse is highly desirable.
Risk management experience, particularly in conflict sensitive areas is highly desirable.
Experience of working in local governance, including but not limited to formal local government structures, local and community based NGOs, traditional governance systems and informal networks is highly desirable.
Full competency in the usage of computers and office software packages is required.
Fluency in written and spoken English is required.
How to Apply
Applicants must submit their applications through online process.
For more information, please visit UNOPS.